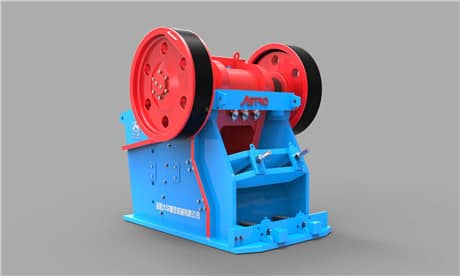 ASJ-E Series Jaw Crusher
Max. Feed Size: 500-1000 (mm)
Feed Opening: 910×630,1070×760,1220×910,1370×1070,1520×1220 (mm)
Application Fields: mining, construction, metallurgy, cement, chemical industry
Applied Material: lime stone, medium-hardness iron ore, feldspar, etc.
The product has the characteristics of high capacity, jaw plate wear resistance, high degree of humanized operation, good stability, simple structure and appearance which is the first choice for crushing processing with compressive strength less than 300 mpa.
1."V" type of crushing chamber, effective opening size is equal to the nominal opening size (common jaw crusher adopts the traditional asymmetric crushing chamber structure, and effective opening size is smaller than nominal opening size)and the throughput capacity will be increased by15-20% compared with the normal crushing chamber.

2.The discharge opening applies the hydraulic adjusting unit, the optimized chamber and motion parameter make the product have greater through capacity for same clearance.

3.Smaller discharge clearance for same through capacity. The main components of frame adopt high- quality manganese steel, thickening steel plate, and finite element analysis method is used to evaluate mechanical strength in the process of design to improve the load resistance and impact during using. Cold installation process for bearing and thin oil lubrication make service life prolonged and efficiency of the rotation improved.

4.Four humanized maintenance operation units adopted for easily damaged parts of ASJ - E: bolt fastening and spring removal unit, moving jaw maintenance unit, side guard plate removal unit, adjusting seat replacement unit, so maintenance personnel can easily have inspection, maintenance and care with the four units.
Model

ASD

36-25

ASJ-E

42-30

ASJ-E

48-36

ASJ-E

54-42

ASJ-E

60-48

Max. Feed Size(mm)

500

610

730

860

1000

Feed Opening Size(mm)

910×630

1070×760

1220×910

1370×1070

1520×1220

Css Discharge Opening/Capacity(t/h)

50

125

75

160

215

280

100

195

260

330

395

125

225

305

385

470

530

150

255

345

440

535

620

180

290

390

495

615

720

200

420

535

670

785

220

570

720

850

250

950

Power(kw)

90

110

160

180

220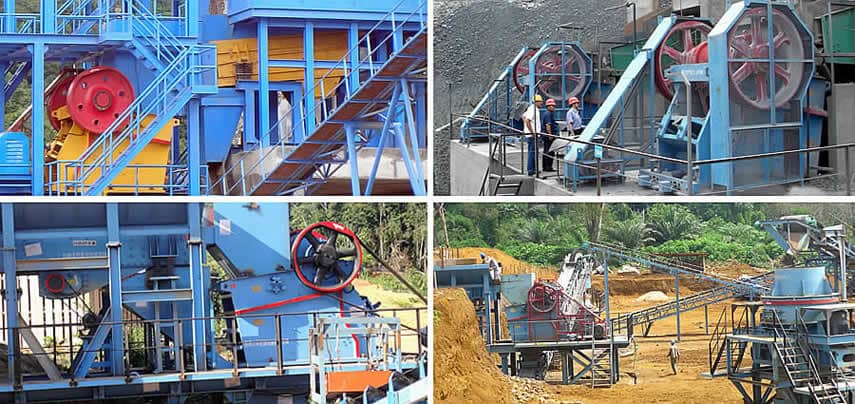 SPARE PART CENTER
Jaw Plate

Tension Rod

Rod Spring

Tight Wedge

Upper Side Protective Plate

Lower Side Protective Plate

Toggle Plate

Toggle Washer

ASSEMBLING AND TRANSPORTATION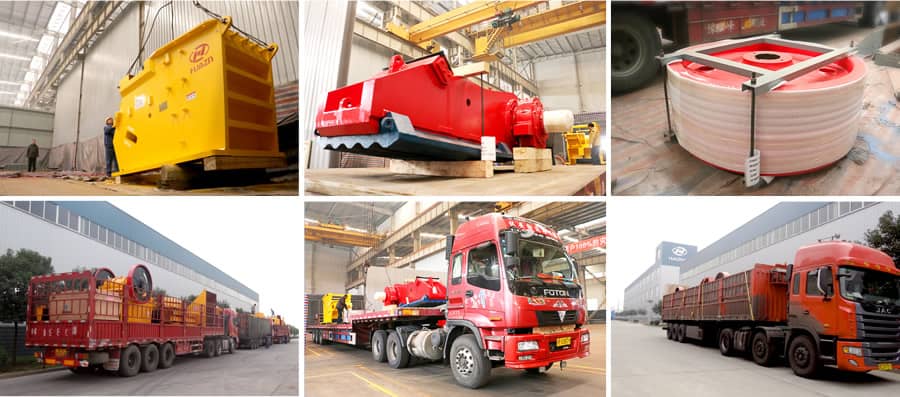 REQUEST FOR QUOTATION
If you have any suggestions and opinions about our products, please leave a message and we will immediately answer your questions. Thanks for the support.
LUOYANG DAHUA
Heavy Industry Science & Technology Co., Ltd.
Add.: No.280, Guanlin Road, Luoyang, Henan, China
Tel.: +86-379-62669977
+86-379-62669978
(International Trade Department)
E-mail: overseas@huazn.com