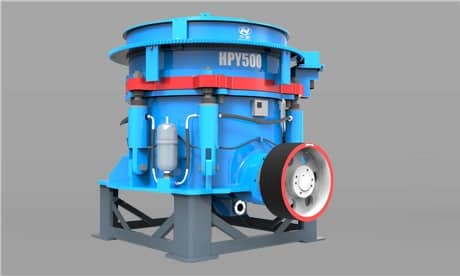 HPY Multi-cylinder Hydraulic Cone Crusher
Model: standard type (B), short head type (D
Max. Feed Size: (B) 110-326 (mm); (D) 60-136(mm)
Application Fields: mining, metallurgy, construction material.
Applied Material: it is applied for fine and medium crushing of medium hardness aggregates.
PDF Download
HPY Series Multi-cylinder Hydraulic Cone Crusher is one of advanced cone crushers in China, which is developed and manufactured by our company. The machine is one kind of high-class product combined with mechanical technology, electrical technology, hydraulic technology and advanced crushing technology. The machine adopts high strength casting-steel frame, alloy forging main shaft and high precision straight bevel gear driving structure, combined with multi-chambers selection and automation control system, which fulfills the performance and advantages. It can be widely used in secondary and fine crushing work for all kinds of hard materials and rocks to meet customers' various needs for crushing.
Model
Power
(kw)
CSS(mm) / Throughput Capacity(t/h)
6mm
8mm
10mm
13mm
16mm
19mm
22mm
25mm
32mm
38mm
45mm
51mm
HPY300
220
75-95
100-130
110-140
145-180
170-215
190-230
220-260
225-275
245-320
300-375
345-430
HPY400
315
105-140
135-170
180-225
215-275
250-320
275-345
285-365
315-425
350-480
400-540
455-615
HPY500
400
135-170
170-220
225-290
270-345
310-400
340-425
360-450
400-530
425-585
500-670
560-770
HPY800
630
240-335
315-420
375-500
420-540
465-590
490-725
545-790
585-920
670-990
765-1100
Remark: The capacity above is subject to limestone with density 1.6t/m³ under the condition of open-circuit, which is 15-30% lower than it under the condition of closed-circuit.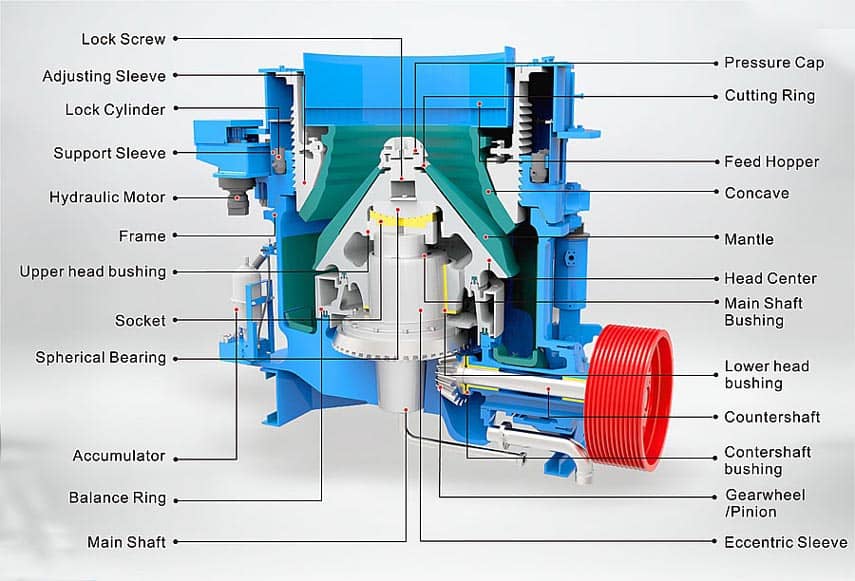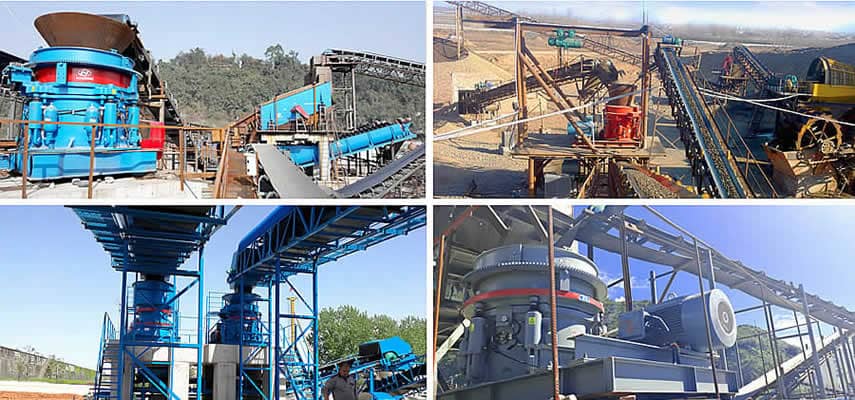 SPARE PART CENTER
Driving Shaft Bushing

Eccentric

Mantle

Head Center Bushing

Socket

Feed Plate

Concave Ring

Main Shaft Bushing

ASSEMBLING AND TRANSPORTATION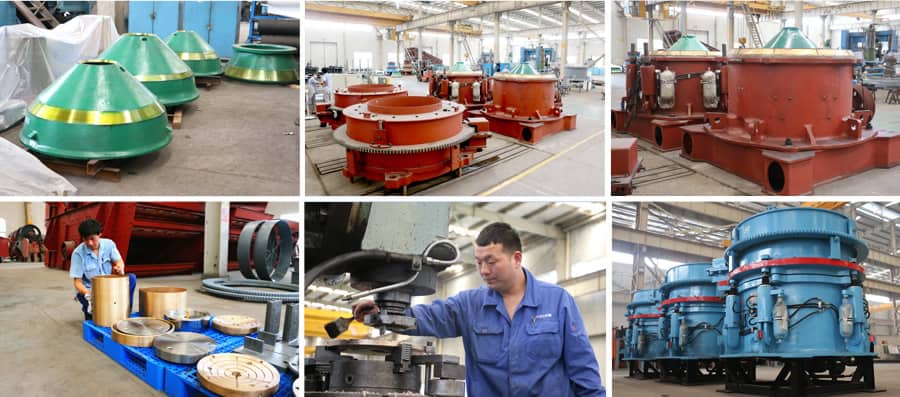 REQUEST FOR QUOTATION
If you have any suggestions and opinions about our products, please leave a message and we will immediately answer your questions. Thanks for the support.
LUOYANG DAHUA
Heavy Industry Science & Technology Co., Ltd.
Add.: No.280, Guanlin Road, Luoyang, Henan, China
Tel.: +86-379-62669977
+86-379-62669978
(International Trade Department)
E-mail: overseas@huazn.com