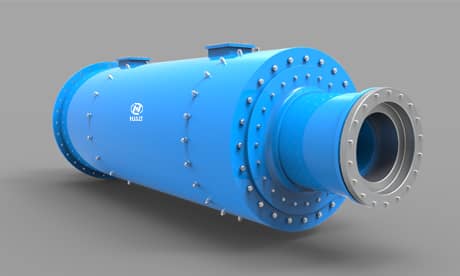 Tube Mill
Ball Load: 4.8-172 (T)
Processing Capacity: 30-50% of standard output
Application fields: metallurgy, chemistry, dry grinding raw material and grog in cement plant
Applied Material: blast furnace slag, or steel slag micro powder
Fine and high-capacity tube mill refers to ratio of length to diameter above 4; cylinder divided into 2 or 3 storehouses, and is also called as cement grinding mill. Generally it adopt bearing support,also could be produced according to customer's request or change to Rolling bearing support which below φ3.0×11m.
1. Tube Mill adopts center driving and edge driving forms.
2. Dedicated sealing maintains a oil-tight and dust-tight condition for machine.
3. The whole mill system applies the PLS controlling technology.
REQUEST FOR QUOTATION
If you have any suggestions and opinions about our products, please leave a message and we will immediately answer your questions. Thanks for the support.
LUOYANG DAHUA
Heavy Industry Science & Technology Co., Ltd.
Add.: No.280, Guanlin Road, Luoyang, Henan, China
Tel.: +86-379-62669977
+86-379-62669978
(International Trade Department)
E-mail: overseas@huazn.com