Ball Mill For Sale
author:dahua time:2021-05-05
Ball mill is the key equipment for grinding after the crushing process in the beneficiation plant. It is used to grind kinds of materials such as quartz, copper ore, gold ore, magnetite ore, lead zinc ore and other materials into fine powder 20-75 micrometer. What's more, the ball mill can be used for the dry and wet grinding for all kinds of ores and other grind-able materials. The hot sale ball mill models are 900*1800, 900*3000, 1200*2400, 1500*3000, 2100*3000, etc.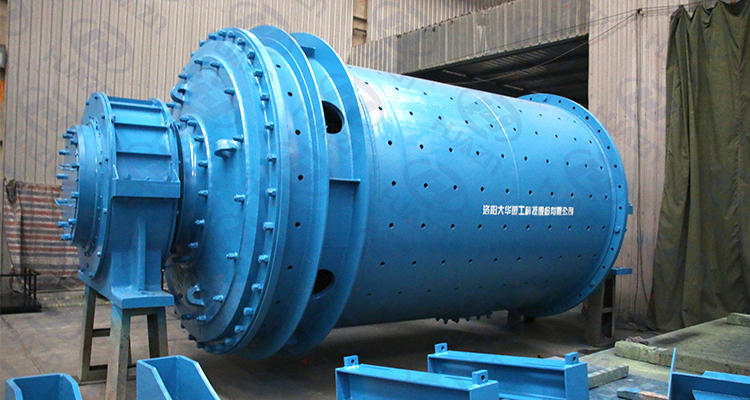 Features of our Ball Mill
1. High-efficiency. Our ball mill adopts rolling bearing support instead of sliding bearing support with bearing bush. Therefore, it can save energy by 10-20%.
2. Simple structure, easy maintenance. Ball mill is mainly composed of feeding part, discharging part, turning part and driving part (reducer, small driving gear, electric motor and electric control). Convenient installation and debugging, easy to operate.
3. High processing capacity, obvious continuous operation advantages. The capacity can get 4.6-260 t/h.
4. Wide-range usage. Ball mill as an old grinding equipment in market, the technology is mature and operated steadily.
Working Principle
The materials are transferred to the grinding chamber through the quill shaft uniformly. There are ladder liner and ripple liner and different specifications of steel balls in the chamber. The centrifugal force caused by rotation of barrel brings the steel balls to a certain height and impact and grind the materials. The ground materials are discharged through the discharging board thus the grinding process is finished.
Luoyang Dahua has more than 30 years experience in manufacturing crusher machine, sand making machine, mobile crusher, ball mill, rod mill. The company can also provide customized design solution for the customer. If you are interested, please contact us at any time. Email: lydhchina@huazn.com