Cobble Crusher Recommendation
author:dahua time:2017-10-12
Jaw crusher and impact crusher are the most used crusher in cobble crushing industry.
Now let's talk about the difference between the two crushers. Jaw crusher is composed of movable jaw plate and fixed jaw plate that simulates the jaw movement of the animal to finish the material crushing works. It is used for crushing various medium granularity ore with the max. compressive strength 320Mpa in the fields if mine, smelting, construction materials, highway & railway, water conservancy and chemical industry etc.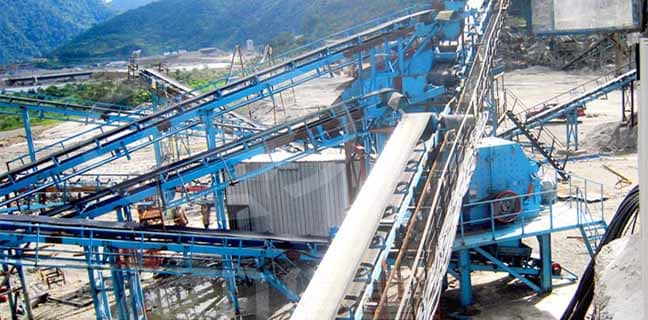 Impact crusher is a kind of new crushing machine with high efficiency. It is featured with small volume, simple structure, large crushing ratio, low energy consumption, and large production rate. The finished products have good granularity shape. However, the plate hammer and impact plate are easy to wear out, especially used for the hard mineral ores crushing. They need to be replaced frequently. By using new abrasive material, the service life of the impact crusher could be prolonged.