Dahua ASD Series Jaw Crusher
author:dahua time:2017-03-29
ASD Series Jaw Crusher is the new generation of jaw crusher with optimized and developed design, which is based on absorbing the international advanced technology. Compared with the equivalent-size crusher, it exceeds with better capacity, bigger crushing ratio, lower running cost, as well as the friendly, stable and reliable operation. ASD jaw crusher is the preferred product for primary crushing.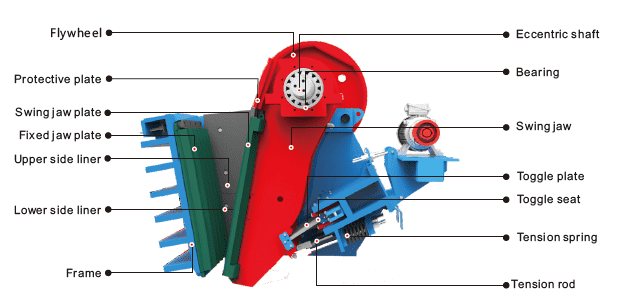 ►
Newly V-type of crushing chamber: the crushing capacity will be highly increased, the product size will be finer and crushing performance will be better.
►
The CSS can be adjusted to even smaller, which makes the product size finer.
►
The discharge opening shall be adjusted by the hydraulic cylinder together with wedges, which will be operated conveniently and efficiently.
►
Compared with the normal type of crushing chamber, the new type of crushing chamber will make the throughput capacity increased by 15~ 20%.