How to choose the Sand Making Machine Manufacturer?
author:dahua time:2018-06-14
One Belt One Road has promoted the development of infrastructure construction in various regions. The demands of aggregates for water conservancy and hydropower, construction field, road stone and concrete aggregate are greatly increased. Since the natural stone and sand are limited, the requirement of artificial sand has higher demand.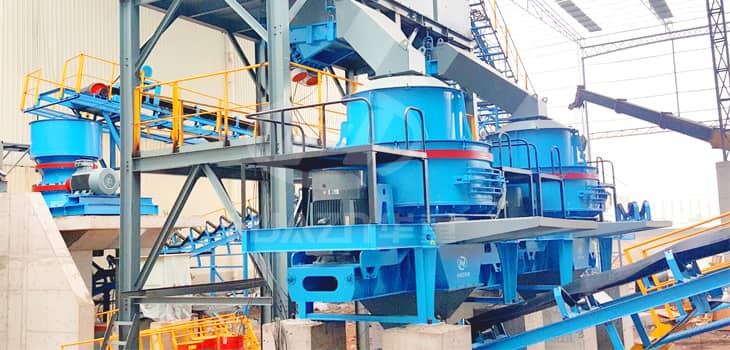 Since the advent of sand making machine manufactured by Luoyang Dahua, it is favored by the investor, especially bring huge profits for the quarry and sand plant manager. The sand making machine produced by Luoyang Dahua is integrated with advanced technology, which is a high efficiency and reliable sand making product. Luoyang Dahua relies on its excellent quality, complete product series, and considerate service, fulfill the conception of quality creates value to share the independent developed achievement to the society to show our confidence and power.
Dahua sand making machine is the first choice for the stone production and shaping in engineering field such as water conservancy and hydropower, high grade roads, high-speed railways, bridges, and construction sand as well as for the fine crushing before grinding and the crushing machine used for steel slag crushing. For more information, please visit www.lydhcrusher.com or contact [email protected].