How to improve the Working Efficiency of Sand and Stone Production Line?
author:dahua time:2017-11-15
Sand and stone production line is to meet the requirement of the major project to produce artificial sand and tone with the help of mechanical machinery. The sand and stone production line includes stone production and sand making production. These two different production line require different configuration equipments. The main equipments are vibrating feeder, jaw crusher, impact crusher, and vibrating screen. While the artificial sands need high requirement for the machine. If the sand production machine with bad quality, it cannot enhance the production capacity, and the high-strength production of aggregates supply system cannot be met.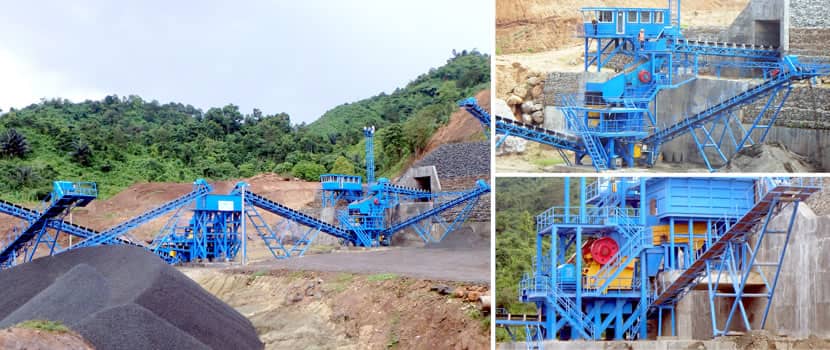 Improving the working efficiency is an urgent problem to be solved in the sand and stone production line. How to improve it? First, the working efficiency of jaw crusher must be improved. Second, the secondary crushing must choose the proper equipment. For the building sand and stone, impact crusher is a better crushing machine. But if the stone is very hard, it's better to choose cone crusher as the secondary crushing machine, and the impact crusher as the tertiary crushing machine to improve the working efficiency. After the crusher is selected, continuous feeding is another important way to improve the efficiency. Reasonable feeding quantity and continuous working are of great importance. Sturdy and durable feeding machine can guarantee the normal feeding.
Luoyang Dahua combines the traditional sand and stone production line technology, providing the stationary crushing equipments and the movable crushing plant. The whole system considers the client site construction, human resource and transportation environment, the optimized system configuration makes each device playing the best effect, and improves the production capacity of sand and stone production line.