Luoyang Dahua invests 150 Million for the Remanufacture Project
author:dahua time:2017-03-22
Mining remanufacture is green manufacture, which is the development and application of hi-tech technology in mechanical maintenance. It repairs and reprocessing the waste components and parts as the workblank, fully finding the additional value of waste products. Through applying high-tech technology to upgrading the core components and parts of waste mining mechanical products, the remanufactured products can reduce the environmental pollution and the performance can reach or exceed that of new products with low cost and high value.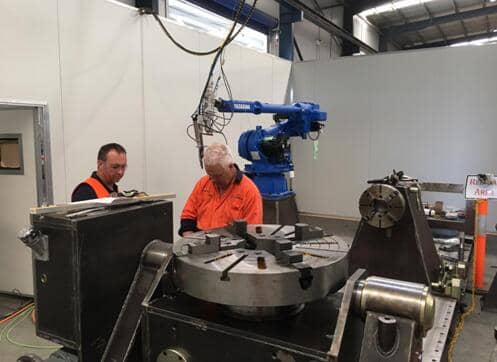 Luoyang Dahua invests 150 million for the remanufacture project with the annual capacity of 20,000 tons at its branch company Luoyang REC Recycling Technology Co., Ltd. The new project covers an area of 32,753㎡ to build a new plant with 20,000㎡. The first stage of workshop is expected to be completed at June, 2017.
This project will introduce the foreign advanced equipments - eight-axis robot, 6kw optical fiber coupling diode laser, complete set of two-shaft spindle box and other equipments. The auxiliary equipments include powder sprayer, powder and air nozzle, machining center, numerical control vertical lathe, grinding machine and so on. The new built laser cladding production line can realize more than 200 employments.