Luoyang Dahua will Give You the Answer on how to Choose A Crusher Model?
author:dahua time:2018-03-09
With the development of times, rock powder is used more and more widely. Rock powder is a general term for stone powder with wide application, and its product is everywhere in our life.
To produce rock powder, the aggregates need to be crushed coarsely, fine crushed and grinded. The jaw crusher, cone crusher and impact crushed are used to make the powder. The hard materials like basalt and granite need to be crushed primarily by jaw crusher, and then the cone crusher is used for the secondary crushing to meet the fineness requirement of the stone powder used for making bricks. While the brittle materials such as limestone and coal gangue only need single stage crusher.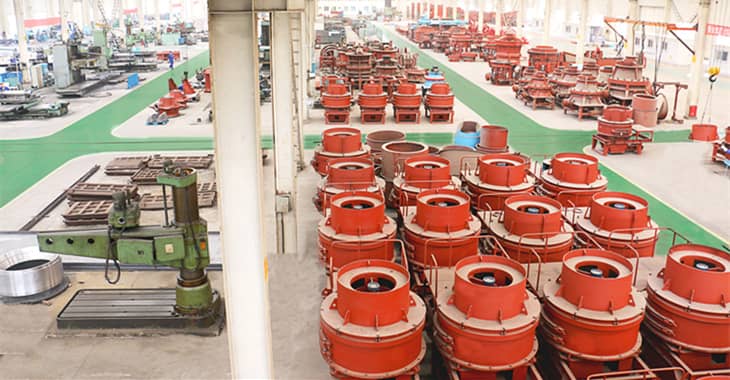 The crusher produced by Luoyang Dahua with the feature of high crushing efficiency, high running rate, low power consumption, long service life and easy maintenance. There are various kinds of crushers, jaw crusher, impact crusher, high efficiency cone crusher, and fine impact crusher. Different kinds have different models for different materials. For more information, please contact us: lydhchina@huazn.com.