Stone Sand Making Machine/Stone Sand Making Machine Advantages
author:dahua time:2020-09-25
Stone sand making machine, also known as vertical shaft impact sand making machine, which is combined with the actual situation of sand production, developed a efficient gravel crusher equipment.
This series sand making machines are widely used in the fine grinding and coarse grinding of metal and non-metal ores, cement, refractory materials, abrasives, glass raw materials, building aggregates, artificial sand making and various kinds of metallurgical slag. Especially for medium hard, special hard and abrasive materials such as silicon carbide, emery, sintered aluminum-vanadium soil, magnesia, etc., it has more advantages than other types of crushers. Used with hydraulic protection jaw, it can deal with all kinds of metallurgical slag.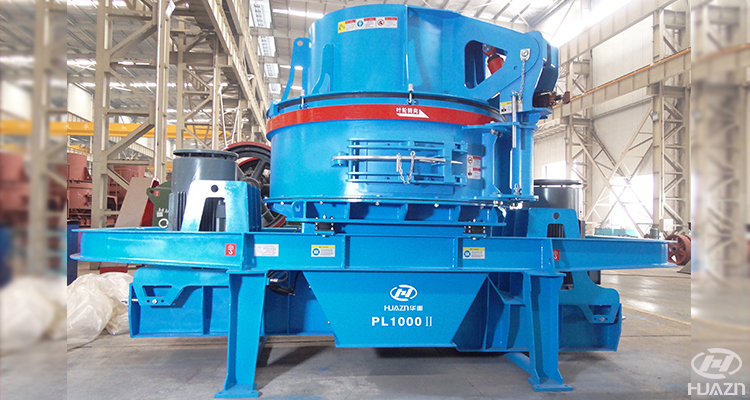 Technical advantages of stone sand making machine
1. Novel and unique structure, simple and reasonable, balanced operation, and low operating cost.
2. " Stone beating stone "and" stone beating iron" can realize free conversion. The machine can be used for sand making and stone crushing. "Stone beat stone" reduces wear and tear on parts and decreases production costs.
3. Low energy consumption, high yield, large crushing ratio, energy saving and environmental protection.
4. With shaping function, the product is cubic, with high accumulation density.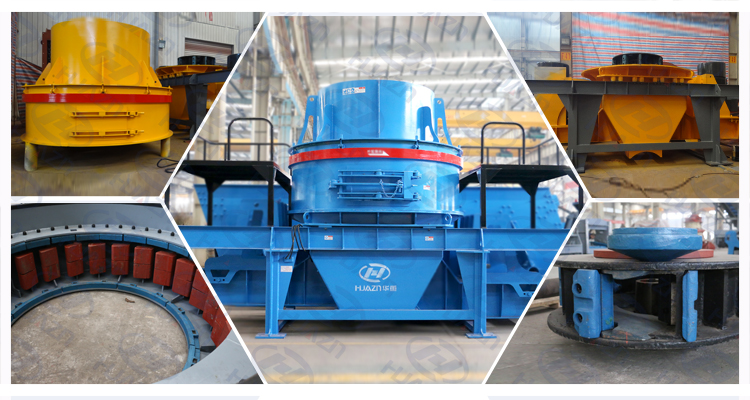 5. A small amount of easy wear parts are made of special hard wear resistant material, small in size, light in weight and easy to replace.
6. Air self-circulation system reduces dust.
7. It is little affected by the moisture content of materials, and the moisture content can reach about 8%.
8. The top cover is lifted through the hydraulic system, which is easy to operate.
Luoyang Dahua is the leading crusher machine manufacturer in China. The company can provide free technical support, free online support, free consulting service. The products are sold to France, Russia, Japan, Indonesia and other 20 countries. Please contact us to get latest price. Email: lydhchina@huazn.com