Vibration Reason of Cone Crusher
author:dahua time:2019-07-31
During operation process of cone crusher, it will appear vibration phenomenon. What causes the cone crusher to vibrate frequently?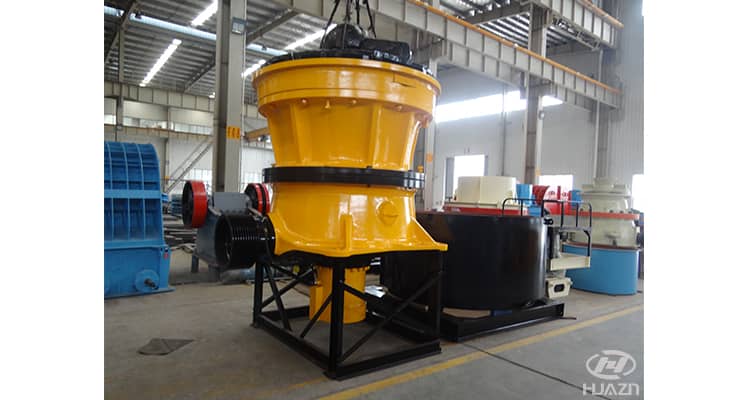 1. When the spring of the crusher is not tight enough, it will cause the cone crusher often vibration. Cone crusher is spring safety cone crusher. The spring installed around the crusher frame is the safety device. When the non-crushed materials enter into the crushing cavity, the supporting ring and adjusting ring on the spring are try to rise the compress spring, which enlarge the discharging opening that the non-crushed materials can be discharged out to avoid machine body damage. The spring tensioning has great impact on the crusher's normal work.
2. When the material feeding is not uniform or too much, it will cause the crusher often vibration.
3. When the aggregates contain too much powder or too wet, due to the small discharging opening, these materials will block the discharging opening. This causes the cone crusher vibrate.
Luoyang Dahua mainly produce cone crusher, impact crusher, sand making machine and stone crushing production line. The company can not only provide complete solution, but also offer free design of the production line, as well as the thoughtful after-sale service. If you want to know more about us, please visit: www.lydhcrusher.com or contact lydhchina@huazn.com.