What is the Key to the Configuration of Stone Production Line?
author:dahua time:2018-04-27
What is the key to the configuration of stone production line? Following Luoyang Dahua will give you the advice.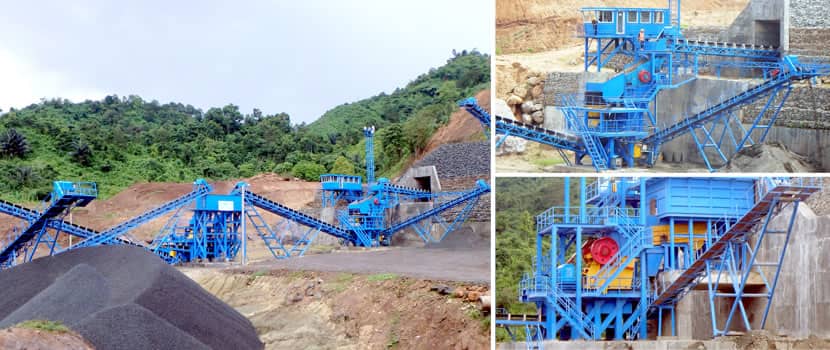 1. The first key role in the stone production line is the coarse crushing of the materials, in which jaw crusher is the most common crushing equipment for the coarse crushing of stones. Because it has high output, reasonable price and the crushed products with less content of flaky particles, jaw crusher has become the best coarse crushing equipment.
2. After coarse crushing, following is the fine crushing. Generally, the impact crusher and cone crusher are the main crushers for the fine crushing in stone production line. We usually use impact crusher for the soft stone crushing, like limestone, because impact crusher can reduce the crushing stage and had high output. For the hard rock, we use cone crusher. Therefore, before the selection of crusher, we should analyze the materials texture to avoid the unnecessary problems and decrease the working efficiency.
Luoyang Dahua as the well-known mining crushing machine manufacturer, we are devoted to provide optimal solution, best products and complete service. The products are popular at home and abroad, which are exported in Africa, Southeast Asia, and Russia. Welcome the old and new customer contact us: [email protected]