What should you pay attention to When Investing in Granite Production Lines?
author:dahua1 time:2019-09-20
Due to the limited exploitation of natural sand and insufficient supply, the emergence of machine-made sand balances this contradiction. Granite, as an important part of China's sand and gravel aggregate industry, is widely used in various fields due to its high hardness, durability and good plasticity. The grit crusher, hydraulic cone crusher, sand making machine and sand washing machine are mainly used in the granite sand production line. The selection of the specific crusher model should refer to the properties of the material to be crushed. Compared with the equipment of the traditional sandstone production line, it meets the requirements of green and environmental protection and low cost of the sand and gravel production line, saves cost and greatly improves the economic benefits! So, what should you pay attention to when investing in granite sandstone production lines?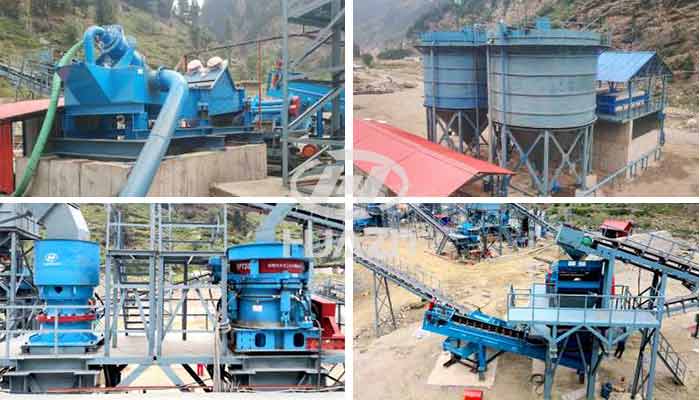 1. When investing in granite sandstone production line, we should pay attention to the choice of quarries and stone supply places with convenient transportation. Convenient transportation can save transportation costs and costs.
2. Pay attention to the choice of placer and stone mine address, the placer and stone production line should avoid building fault, below the flood level and landslides and other areas, should avoid humus, silt, ancient buildings and other bad sections and cultural relics protection areas, do not build in the earthquake area or above the secondary collapsible loess area.
3. You should to plan as far as possible to save land, but also consider the appropriate disposal of waste sand and stone materials, must be good to environmental protection as the premise.
4. The site should be selected in a place with water and electricity supply, with sufficient power supply as the backing. It should not only have reliable power supply, but also reduce the increased investment of self-built power plant.
For more information, you can click: www.lydhcrusher.com