Displayed Products at bauma China 2018 - JC Series Jaw Crusher
author:dahua time:2018-11-16
Luoyang Dahua JC series jaw crusher is a new developed crusher machine which will be displayed to you at bauma China 2018, Shanghai.
JC series jaw crusher is designed by absorbing advanced technology with optimized design on structure, material selection, manufacture process and assembly. It has strong structure, optimal design of crushing chamber, swing jaw assembly, and protector plate of swing jaw.
Strong structure: There are two types of the frame for JC jaw crusher: welded frame and modular bolt connecting frame. The welded frame can reduce the stress connection to ensure the equal strength of frame in different directions. The modular bolt connecting frame is very convenient for transportation and installation, especially suitable for the underground mine, high altitude mine and other places.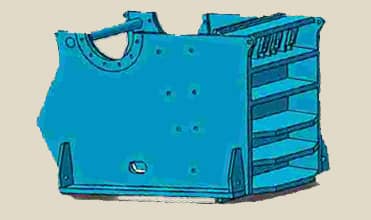 Strong Structure
Optimal design of crushing chamber: "V" crushing cavity, high processing capacity, low power consumption, and good crushing performance.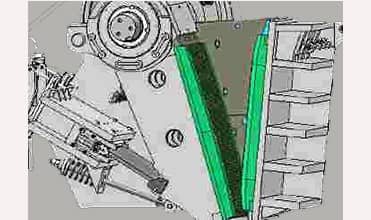 Crushing Chamber
Swing jaw assembly: It consists of forged eccentric shaft, high-duty rolling bearing and the swing jaw optimized by FEM analysis, which ensures the impact resistance and stability if swing jaw assembly.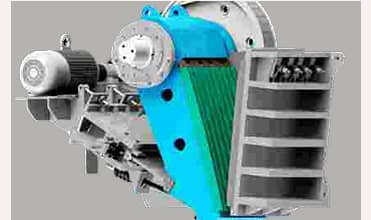 Swing Jaw Assembly
Protector plate of swing jaw: It reduces the impact force from materials, which effectively protect the swing jaw and bearing inside.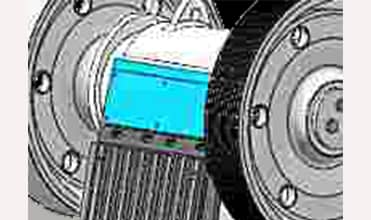 Protector Plate
If you want to know more information, please visit: www.lydhcrusher.com. We are also glade to invite you to our exhibition booth: E6-550, the sales manager will give you a detail introduction and recommend the suitable equipment for you according to your requirement.