Advantages of Crawler Type Mobile Crushing & Screening Plant
author:dahua time:2020-04-09
A crawler mobile crushing plant is a systematic production line composed of feeding, crushing, power, conveying, screening, dust removal, magnetic separation and other units. It has the following features: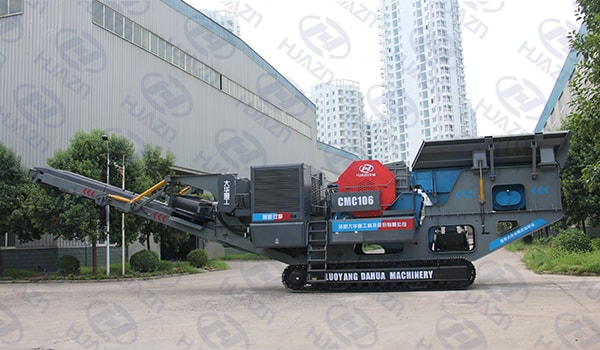 1. No need installation, fast movement, quick production, and fast site transfer. Compared with the traditional stationary crusher machine, mobile crushing plant can save site infrastructure, replanting costs and production cycle.
2. Flexible movement. Mobile crushing plant saves materials, shipping, manpower, and site costs, avoids the material transport caused by secondary pollution.
3. Wide application range. Mobile crushing plant not only can deal with construction waste, but also can deal with other ore materials, improve the utilization rate of equipment.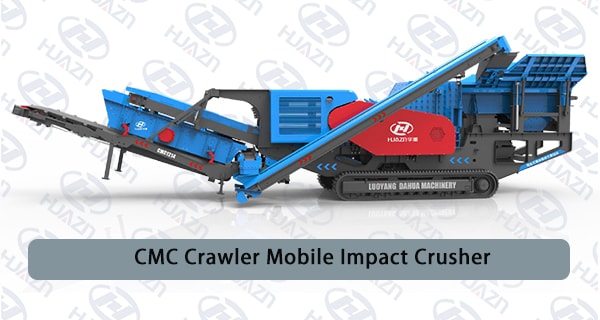 Luoyang Dahua CMC Series Crawler Type Mobile Crushing & Screening Plant is assembled by strong and mobile crushing plant after combined by international advanced technology. It is designed by the unit of feeding, crushing, sand making, and drive with crawler chassis, self-engining provided and multi-function. It is truly mobile crushing works through combination of single unit and all the processing is on the chassis.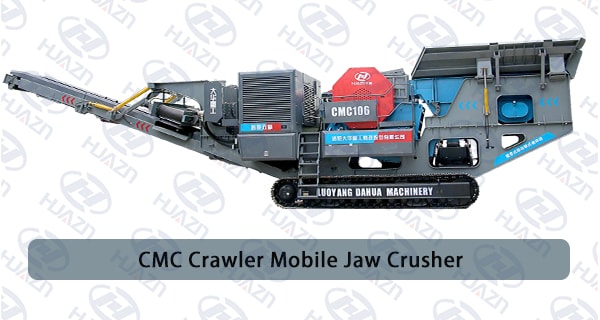 CMC Crawler Type Mobile Crushing and Screening Plant is designed by advanced intelligent control system. It is high efficient capacity and controlled by press one button when start or stop working. It can be used to many complicated conditions with compact structure, easy installation, convenient transportation and flexible move. It can produce different kinds of high quality sand aggregate with flexible combination. This plant is widely used in aggregate crushing and screening works of high express way, high-speed railway, water conservancy, construction, concrete, construction waste, municipal engineering and bridge construction which need to move.