Application of Rod Mill in Steel Slag Treatment
author:dahua time:2019-07-18
In the process of steel slag treatment, steel slag rod mill is an important grinding equipment, which realizes the separation of steel slag by grinding medium and then goes through magnetic separation, screen and other treatment methods to get particle steel, iron fine powder, slag steel, and slag tail.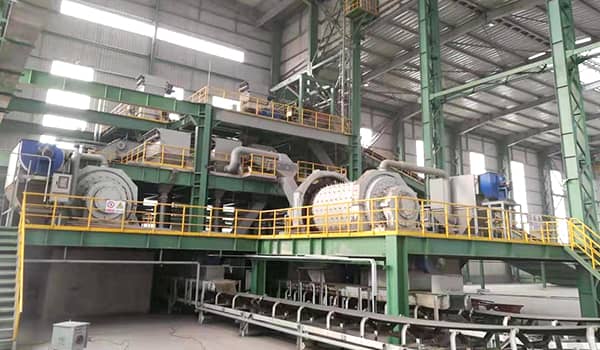 Two Rod Mills Applied in Steel Plant at Hebei Province
The steel slag rod mill is a kind of horizontal simple cylinder grinding equipment, which is equipped with steel rod as grinding medium. The steel rod has very high strength and hardness, and can produce a great impact on the steel slag. The steel slag rod mill manufactured by our company adopts the structure of both ends feeding and middle discharging, and adopts the rolling bearing support (high efficiency and energy saving type). The feeding granularity is between 50-100mm and the discharging is below 5mm. Compared with the same type of rod mill, it has the following advantages:
1. Adopt rolling bearing, energy saving 20%, service life is above 10 years;
2. The core parts adopt special technology to ensure the service life. Service life of barrel, end cover, and big gear are up to 20 years;
3. Variable frequency control feeding makes even feeding and large amount of feeding;
4. Slow transmission device, convenient for equipment maintenance. It can realize interlock of mechanical and electrical part, more safe and reliable.
Luoyang Dahua is one of the earliest enterprises to participate in the research and development of steel slag rod mill, over the years with cooperation with national design institutes to develop new equipment, the manufactured equipments are widely applied in Baosteel, Shougang Group, Masteel in China, and exported to overseas, such as Indonesia, Malaysia, Korea and other 20 countries.