Cone Crusher Spare Parts
author:dahua time:2021-06-15
Luoyang Dahua produce high manganese casting liners mainly include Mantle, Bowl Liner, Feed Cone, jaw plate, check plate, Arm Liner, Steel Ball, and so on.
Applications: Widely used in mining industry, metallurgical industry, construction industry, chemical industry and silicate industry for crushing hard and medium hard ore and rock, such as iron ore, limestone, copper ore, sandstone and so on.
Product Benefits: Compared with the general market products, our products have smooth surface, accurate dimensions, high wear resistance and longer life. Direct sales by the company foundry, cost-effective products.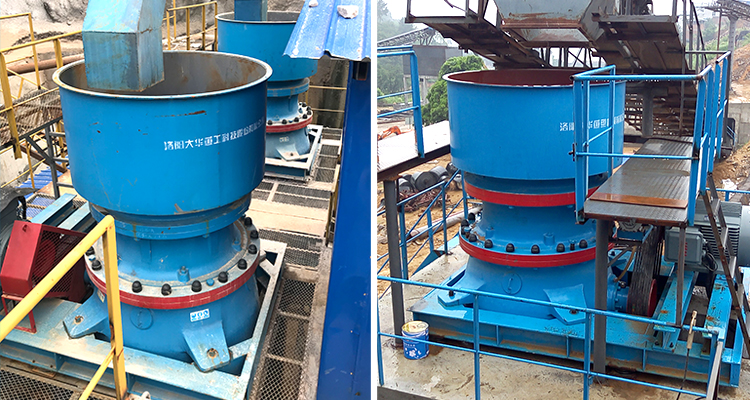 As a direct manufacturer of mining equipment with 30 years of experience in this field, in addition to our professional technology support, Luoyang Dahua is able to offer the most reliable, high-quality mining equipment to our customers. Our premium products are widely used in various fields, such as: the mining, metallurgy, highway, railway, and chemical industries. Our Crushers are widely used for stone crushing in the fields of mining, metallurgy, and building material; Ball Mill are widely used for Gold Mining, Copper Mining and so on. and our Vibrating Screens are sought after for dry and wet screening in the coal, mining, quarry, and other industries.