Crawler Mobile Crusher Equipment "Integrated" Crushing and Sand Making Machine
author:dahua time:2020-07-16
There are huge opportunities for the mining industry, mobile crushing station with its strong advantages to firmly enter the sandstone industry. It brings new production methods for sand and gravel production enterprises. Among them, crawler mobile crusher equipment is the backbone of mobile mining machinery equipment, which is called "universal machine".
Crawler mobile crusher is an intelligent walking crushing equipment designed with advanced intelligent technology. It has crushing, sand making and screening functions. It is the product of intelligent and automatic technology. The crawler crushing station USES remote control to control the walking. During the operation of the equipment, only two people are needed to monitor the operation of the equipment, which saves the cost. If the part is seriously damaged or has other faults, it will automatically alarm and prompt, and still can work normally.
Combination of crawler mobile crusher equipment
The crawler crushing station can be used for mine crushing and construction waste crushing and has been well proven in the market.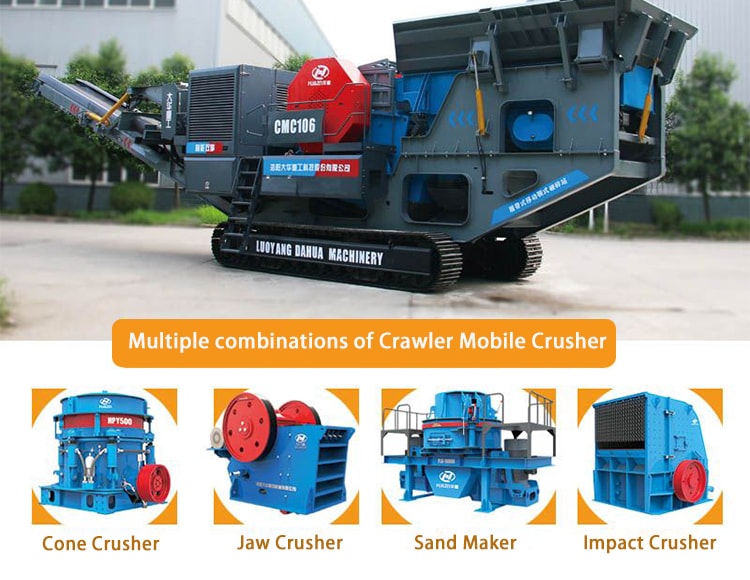 How much does it cost to buy a crawler mobile crusher?
With regard to the market quotation for crawler mobile crusher, there are many manufacturers that can produce crawler mobile crusher with different technologies. The technology level mainly depends on the manufacturer's own strength and equipment production costs. The price of crawler mobile crusher produced by Luoyang Dahua is about $90,000 to $210,000 and a production capacity of 150-500t/h. According to the actual production requirements of the user to customize the machine, mainly depends on which equipment is suitable for the user's situation.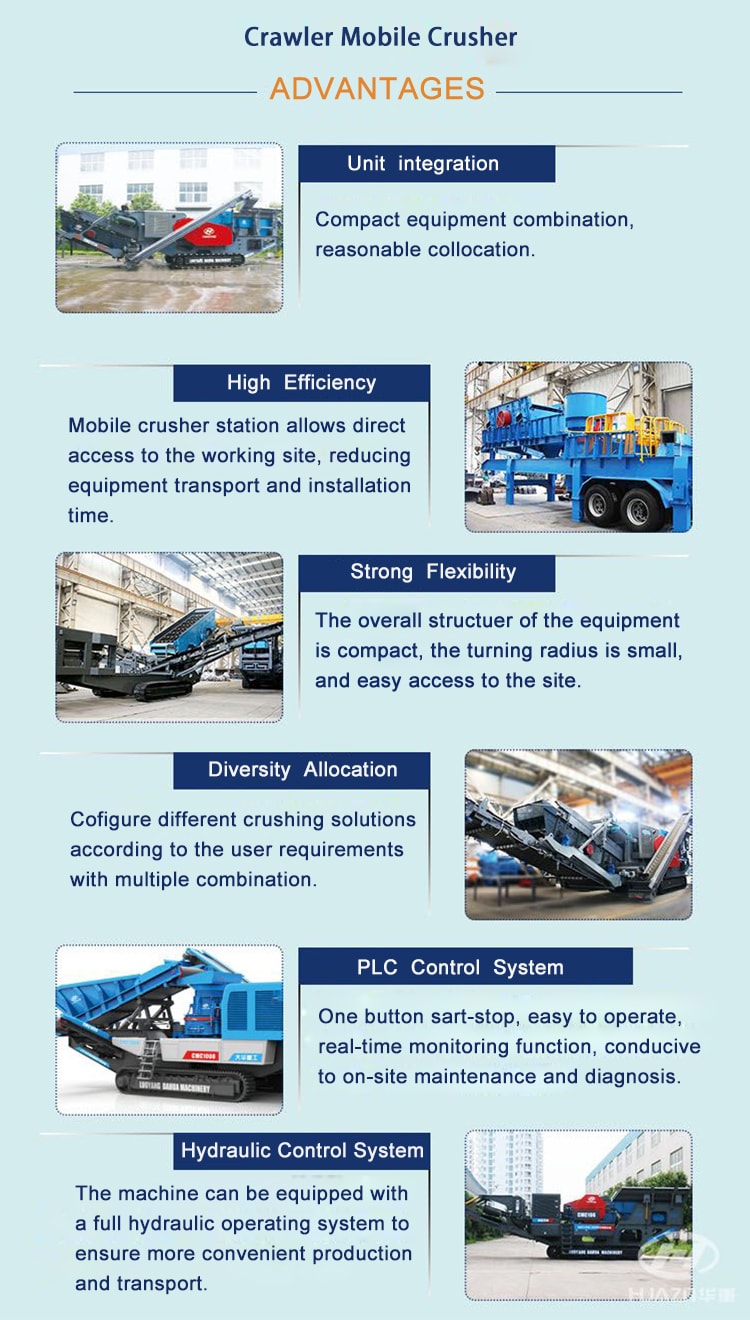 Advantages of crawler mobile crusher
Luoyang Dahua is a professional sand making machine manufacturer with mature technology and comprehensive service. The sand making equipment is not only good in quality but also cheap in price, which has been recognized by many users. At the same time, we can provide site guidance installation for each user, one year of free warranty, lifetime after-sales service, and remote after-sales service, if necessary, the technical personnel will be assigned to site for maintenance. Welcome the customer contact us ti get latest information and free quotation. Email: lydhchina@huazn.com