Crusher Made It Possible to Replace Natural Sand by Artificial Aggregates
author:dahua1 time:2019-08-21
Natural sand includes river sand and sea sand. They are the main raw material for concrete and cement making. Now days, the defects of using natural sand in construction industry has been exposed.
The exploration of river sand has been prohibited. Due to the reason that the increasing demand for river sand enlarges the exploitation of it, making river sand becoming scarcity, what's worse, such action may have server damage to the river channel and river bed, which may easily lead to the insecurity of flood prevention and may result in eco-environment damage and resource depletion. Hence, the prohibition of river sand exploitation is certain. For sea sand, it contains numerous chloride irons. Outnumbered chloride irons may corrode the steals in the building that may lead to dangerous building that is easily to fall.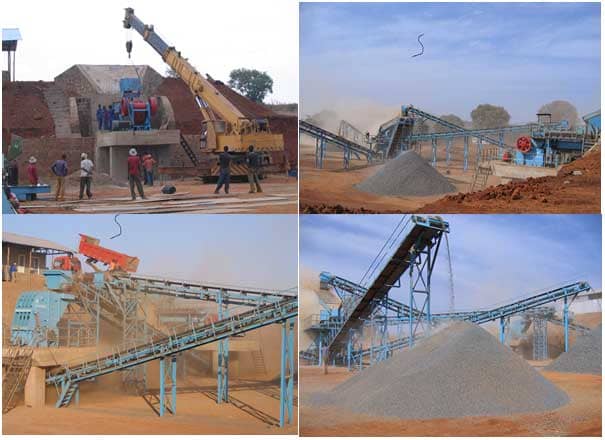 As a result, the natural sand obviously cannot meet the increasing market demand. At the peak period of urbanization process, artificial aggregates become an indefensible raw material for construction projects. We need to find out a substitute for natural sand. Hence, the artificial aggregates applications have emerged. Artificial aggregates are produced by advance mechanical equipments like jaw crusher, cone crusher, impact crusher and sand making machine. Compared with natural sand, artificial aggregates have advantages of stable quality and performance. It could be produced according to different specific demand standards, which is well suited to the standard of construction sand usage. The artificial aggregates become very popular and gradually replace the natural sand. Crusher machines make great contribution to let the artificial aggregates to replace the natural sand. With the further development of crusher designing as well as the further technology updating, the excellent quality crusher machine will enter the market to boost the social economy development.
As an enterprise that professionally specialized in manufacturing of mining machinery, Luoyang Dahua could provide a slew of crushing equipments for the customers.