Details Operation Attentions of Jaw Crusher
author:dahua time:2019-05-15
Jaw crusher is mainly composed of frame, eccentric shaft, belt pulley, fly wheel, swing jaw, side plate, toggle plate, toggle seat, tension rod, spring, swing jaw plate and fixed jaw plate etc.. It is used for crushing various medium granularity ore with the max. compressive strength 320Mpa in the fields of mine, smelting, construction materials, highway & railway, water conservancy and chemical industry etc. Which details should be pay attention in the process of operation?
1. When jaw crusher has abnormal knocking sounds, should stop the machine immediately. Check the reason and solve the problem before re-start the machine. After the normally running the machine for a period of time, please start the feeding device. The material feeding quantities should increase gradually until the machine reaches full load.
2. During machine operation, attention should be paid to each lubricant part to see whether they are normally run. Pay attention to the bearing temperature. The temperature of eccentric shaft bearing shall not over 600℃. Make regular inspection of feed opening to check the wearing situation. Change the size of the discharge opening according to the wearing situation.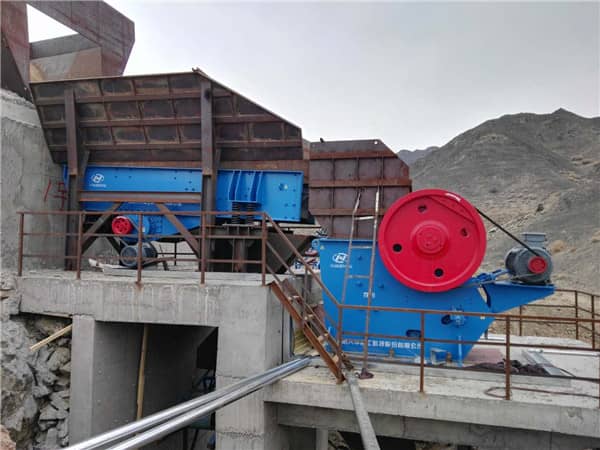 3. During machine operation, attention should be paid to the feed opening to make sure there is no large block material struck it. If it is struck, please use the iron hook to turn the material over and solve the problem. If the material blocks the crushing chamber, please stop feeding the material until all the material in the crushing chamber has been crushed. However, if the large block material needs to be taken out of the crushing chamber, please use professional tools to handle it after the machine stopped. It is prohibited to use hand to take out the congested material.
4. During machine operation please evenly feed the material. When feeding the material, if the unbreakable material falls into the crushing chamber, please notifies the operator at the belt conveyor to prevent the unbreakable parts go to the next crushing stage, which may cause severe accident.
Luoyang Dahua C series jaw crusher adopts French technology, compared with similar module, the chamber design which saves more than 10% energy consumption and has more than 15% bigger throughput. This C jaw crusher has high output, low power consumption, reliable structure, and easy operation, is the optimal crusher machine for primary crushing of various kinds of rocks.