Difference between Stationary Crusher and Mobile Crusher Plant
author:dahua time:2020-03-20
Crusher is the main crushing machine to carry out stone and sand crushing, it has stationary crusher and mobile crusher plant. Which one is better? What is the difference between stationary crusher and mobile crusher plant?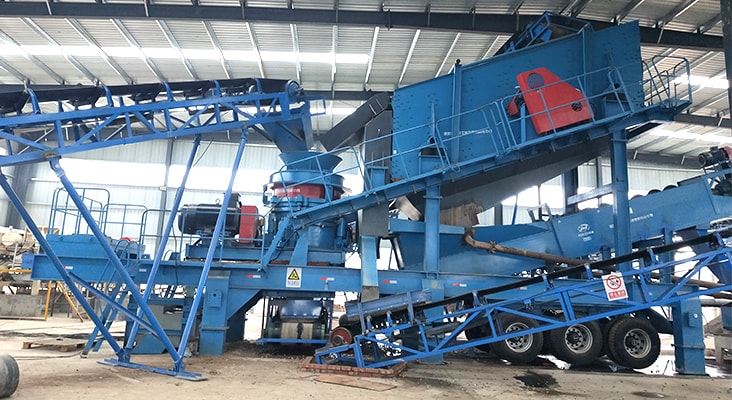 1. Difference in types
Mobile crusher plant only has moving crushing station, can be divided into wheel type mobile crusher plant and crawler type mobile crusher plant; Stationary crusher has many types, mainly includes jaw crusher, impact crusher, sand making machine, hammer crusher, and roller crusher etc.
2. Range of application
The successful launch of mobile crusher plant not only eliminates the obstacles brought to users by crushing site and environment, but also can provide customers with efficient and low cost project operation. Due to its use of vehicle-mounted chassis device, it can move forward with the mining surface in the process of use, fully free to travel through the crushing site under the harsh crushing environment, complete the crushing operation of materials on the site; While stationary crusher can only be used at one place, once it is fixed, it's different to move.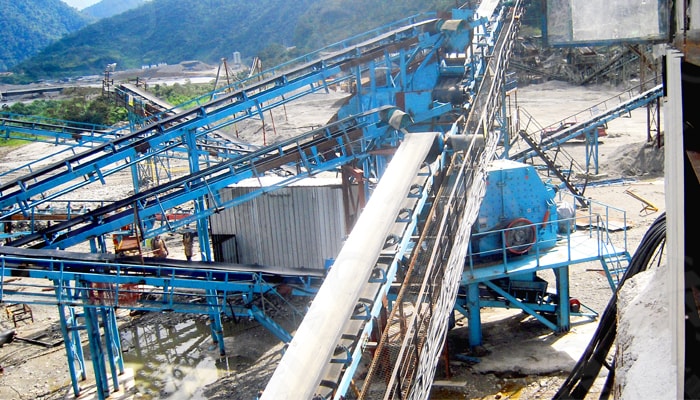 3. Crushing function
Mobile crusher plant has a complete range of functions, including crushing, screening, and conveying; Stationary crusher has single function, only be used for stone crushing.
4. Crushing effect
Mobile crusher plant integrated "crushing, sand making, screening, transportation" in one, can directly complete the ore material fine sand making operation in one time, the whole crushing process with large processing capacity, and the finished product particle size is relatively uniform, particle grading is high; Traditional stationary crusher is just a single crushing equipment. If we want to realize the fine crushing of ore material, we need multi-machine cooperation.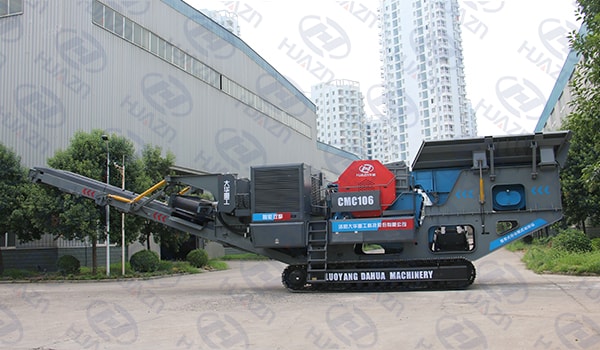 5. Investment prospect
New mobile crusher plant can not only replace the traditional stationary crusher to complete crushing work, but also can make up for the defects of traditional crusher (fixed by piling, inconvenient to move and limited to use). Moreover, mobile crusher plant has outstanding advantages in application rang and operation investment, so in the future, mobile crusher plant will be the guide of The Times.
As there are more crushing equipment on the market, users should choose suitable crushing equipment according to the nature of ore and their own production conditions. Luoyang Dahua, as one of the crushing equipment manufacturers, will not only provide users with the right type of crusher, but also provide users with a reasonable crushing process to make users satisfied.