Feature of Dahua PLS Vertical Impact Crusher
author:dahua time:2017-07-25
Vertical impact crusher is suitable for the crushing of medium materials less than 320Pa and the hard mineral materials. It is widely applied in the industry of smelting, road, railway and hydraulic engineering etc. Dahua PLS vertical impact crusher has the following features: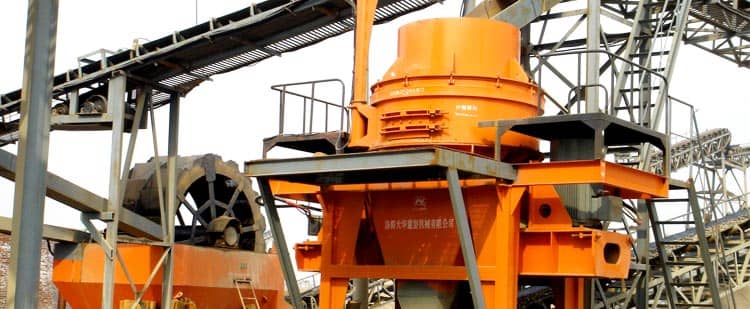 1. It is optional to use manual hydraulic pump, which adjust the feeding to the impeller. Working together with the position adjustment of distributor, the machine can control the ratio between feeding material from impeller and surrounding falling material.
2. It is optional to use the manual hoist or electric hoist to remove the feed hopper, distributor, impeller and shaft easily, which will be convenient to maintain the machine.
3. It is optional to use the hydraulic lifting device to lift the feed hopper and move it to the other side which is convenient for maintenance.
4. There are two types of crushing mode of this equipment: "Stone-Beat-Stone" and "Stone-Beat-Iron". And the two crushing modes use the same crushing chamber. By changing the simple parts, the crushing mode can be switched to the other. It can satisfy for more working situation and better crushing shape requirement.
5. It is optional to use thin oil lubrication system and PLC system which can monitor the materials feeding, electricity, oil temperature, main shaft temperature and vibrating-production, etc.