Fracture Reason for the Adjustment Seat of Jaw Crusher
author:dahua time:2018-03-30
Jaw crusher, as the coarse crushing equipment is widely applied in the fields of mining, construction, water conservancy and hydropower, as well as construction waste treatment. For some reasons, the adjustment seat of jaw crusher will break and affect the production process. Following is the reasons for the fracture of adjustment seat and its solution.
1. If the manufactures pay attention to reduce the crusher price and ignore the quality of the crusher, the design quality of toggle plate and its pad is unqualified, which can easily lead to the fracture of the adjustment seat. Therefore, the manufacture must pay attention to the crusher quality when making the equipment.
2. When the customers replace the new toggle plate and the pad, the improper installation or the toggle plate do not match with the pad will cause the fracture of adjustment seat. If the customers do not understand, they should consult the manufacture, instead of handling by themselves.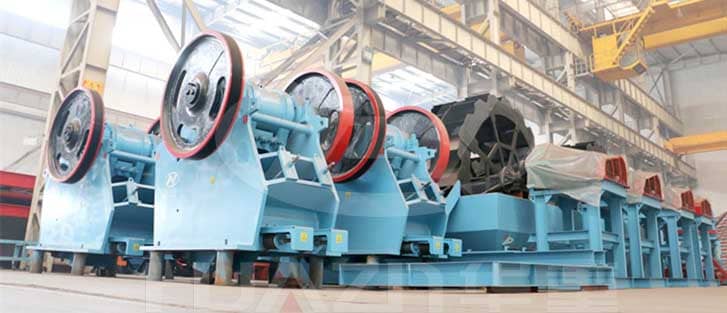 3. The adjustment seat of the jaw crusher is fixed with a certain number of fixed bolts. If the bolts are loose, the adjustment seat will be broken. The bolts should be tightened in time.
4. The casting defect or the welding defect on the adjustment seat would also lead to the fracture of adjustment seat. Once it is found, the customer should purchase the new and high quality adjustment seat for replacement.
Luoyang Dahua with its strong technical strength continuously innovates in the products research and manufacture, as well as improves the equipment performance. We know what customers think, make what customers need. The production of ASJ jaw crusher is used for construction waste crushing, PEY hydraulic jaw crusher is used for steel slag treatment, and JC series jaw crusher is used for mobile station selection. Welcome old and new customers contact us: lydhchina@huazn.com