France Cemex Visited Our Company to Discuss Cooperation
author:dahua1 time:2019-07-15
Luoyang Dahua professional service, thoughtful technical explanation, and efficient work efficiency have been well received by French customers.
Cemex is a global construction materials company with an annual cement production capacity of nearly 97 million tons and operations in more than 50 countries.
The Cemex company's customers came to our company for 4 people, and the Ministry of Foreign Trade has been preparing for a long time. After fully communicating and negotiating with the leaders of the technical department, we chose to use the Huokou hydropower project to show customers the performance of our company's equipment.
On April 26th, at the scene of the Huokou project, Deputy Director Qin of the Technical Center gave a detailed explanation to the customer. The customer observed the operation of the equipment belt of our company at a close distance, and was very satisfied with the operation status of the equipment, and observed me in detail. The company's supporting production control system.
Afterwards, the customer visited our company and confirmed the advanced processing equipment of the workshop and the working status of each section. The existing finished equipment and spare parts of the workshop were carefully observed. The materials and quality inspection procedures of each component were also observed. For detailed consultation, the engineers of the technical center answered the questions one by one, and showed the equipment that is being exported to Japan. The customer gave high praise.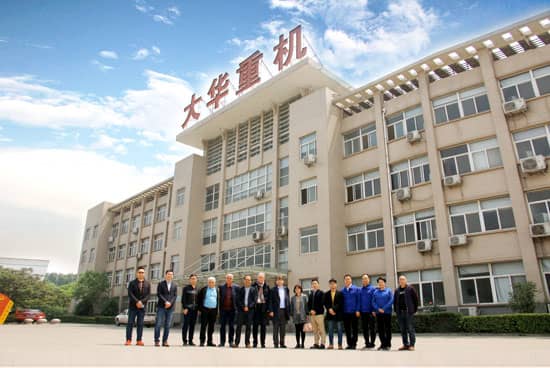 Due to the tight schedule of customers, after returning from the workshop, they communicated with the technicians of the technical department on counter-attacking, breaking and new vibrating screens. They proposed a series of improved opinions and suggestions, and made technical recommendations to European standards. Detailed explanations were given to explain the specific performance of "safety first" in mechanical design in European design concepts, related engineering
The divisions record one by one and improve them in the design.
Cemex has always been strict with suppliers' requirements, but this trip is satisfied with our company's equipment and processing and manufacturing capabilities, and recognizes the capabilities of technicians. The Ministry of Foreign Trade will continue to follow up.