Good Crusher Machine, Excellent Crusher Supplier
author:dahua time:2020-09-23
The selection of crusher equipment should comprehensively consider the nature of materials, production condition, requirements for finished products, investment costs and other factors. But it is important that you choose a reliable partner to ensure that the selected crusher machine has good quality and advanced technology.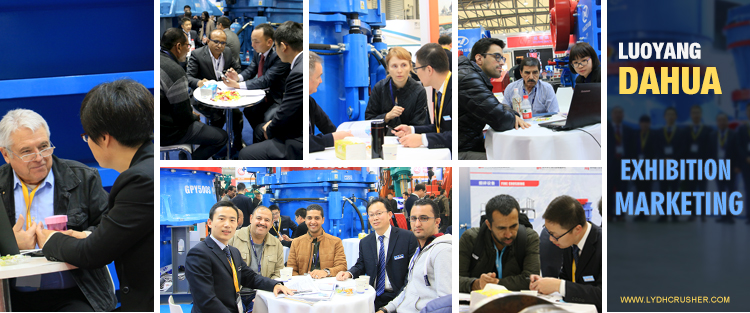 1. Advanced technology
Luoyang Dahua has a professional design team, pre-sales and after-sales service team, as well as a strong manufacturing system.
2. Complete models
We have more than 40 years of development. With a complete model system, the crusher machine can be customized according to the needs of users. Better performance, the whole production line works more stable.
3. Offer favorable price
Luoyang Dahua has perfect manufacturing production line, can strive for greater benefits for customers. We adopt direct sales, without middlemen to earn the price difference, and we strive for the most favorable price for customers.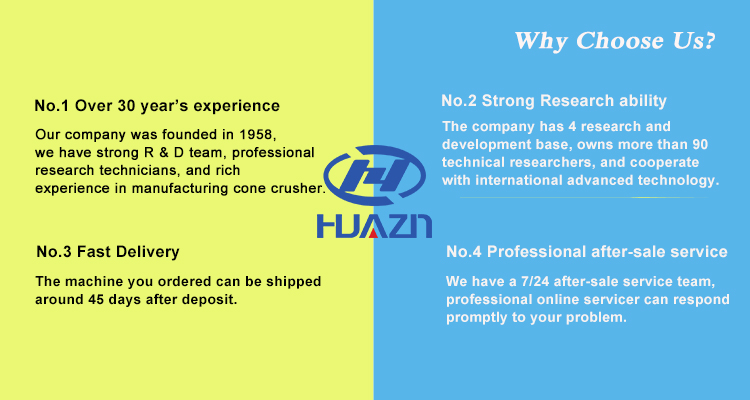 4. Perfect after-sales
Our equipments enjoy lifetime warranty; provide installation, debugging, and maintenance work. If your crusher machine fails in late production, timely contact us, we will contact you within 2 hours.
5. Support site visit
We welcome users to visit our production workshop at any time, so that you can witness our production conditions, including materials, casting process and so on.
In the past more than 40 years of development, Luoyang Dahua has accumulated rich production experience. With good quality, preferential price, and warm service, we solve production problems for thousands of users. If you want to learn more about the relevant information or want to get the quotation details, you can contact online service or send email to lydhchina@huazn.com.