How much is A Set of Sand Making Machine Production Line?
author:dahua time:2020-02-28
In recent years, with the development of infrastructure, natural sand resources are gradually reduced in many areas, the contradiction between supply and demand of sand for concrete is especially prominent. The emergence of mechanism sand alleviates this contradiction to a large extent. Therefore, more investors began to pay attention to mechanism sand production, how much is a set of sand making machine production line?
Sand making machine, also known as the vertical shaft impact crusher, can break large pieces of rock into sand. The sand grain size includes coarse sand 3.7-3.1, medium sand 3.0-2.3, and fine sand 2.2-1.7. It is widely used in concrete mixing plants, water conservancy and hydropower projects, railways, roads, bridges and airport runway. A complete sand making production line working flow is vibrating feeder → jaw crusher (primary crushing)→cone crusher/impact crusher (fine crushing)→sand making machine (sand making and shaping)→vibrating screen→sand washer (keep sand and gravel clean).
After knowing the whole production line of sand making machine, let's look at the price how much is sand making machine production line?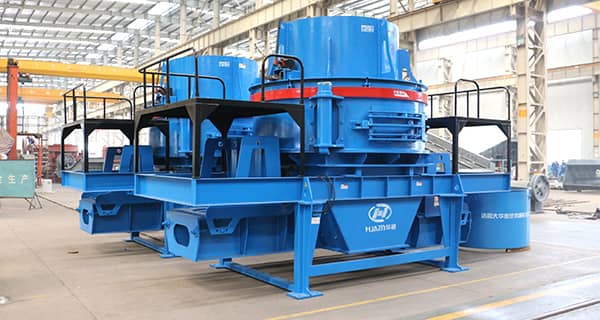 Each customer has different crushing requirement, so the needed crusher machine is difference. Corresponding crushing equipment, sand making equipment and screening equipment should be selected, together with other auxiliary equipment, such as vibrating feeder, belt conveyor and so on.
Second, we need to know the production capacity. The composition of stone sand production line equipment are more than one specification, the daily operation capacity of each specification of equipment is not the same. Before purchasing the equipment, the user needs to indicate the production requirements to the manufacturer, so that the manufacturer can configure the appropriate production line according to the requirements.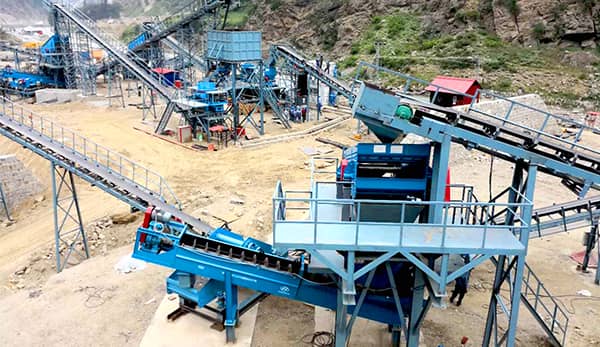 Also need to know the raw material granularity and discharging granularity requirements, different device has different feeding and discharging requirement. Stone crusher and sand making machine has strict requirements for aggregates granularity, but feeding equipment and transportation equipment does not have a strict requirement, can adapt the bigger particle size, choose appropriate crusher equipment can guarantee the ideal effect of the production line.
Luoyang Dahua, established in 1958, has strong R & D experience, professional design and service team, and 7/24 after-sale service team. Welcome the customer visit the website: www.lydhcrusher.com or contact lydhchina@huazn.com