How to maintain Sand Making Machine in Winter?
author:dahua time:2019-12-16
Sand making machine is the often used crusher machine in mining machinery, especially at the large-scale sand and stone plant. Because the machine works at outdoors, the maintenance of sand making machine should be pay more attention in winter.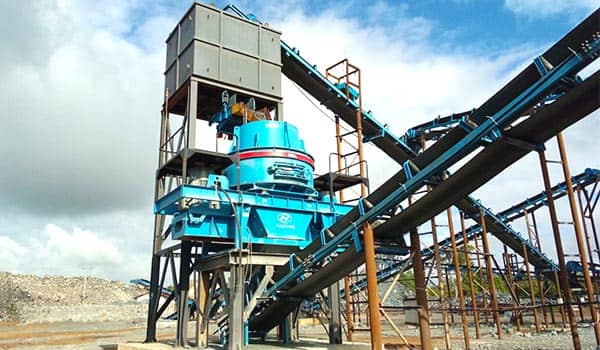 1. Regularly inspect the internal wear situation of sand making machine. It there is wear should be timely replace or repair. Noted that it's forbidden to open the inspection door during working condition, in order to avoid accident happening.
2. Bearings are the core part of the sand making machine, which bear all the load of the machine, so the lubrication plays great effect to the bearing service life and running rate. The added lubrication oil must be clean, seal must be good.
3. Refill the lubrication oil when the sand making machine works to 400 hours. When working to 2000 hours, it should open the spindle assembly to clean the bearing. If working to 7200 hours, it must be replaced with a new bearing.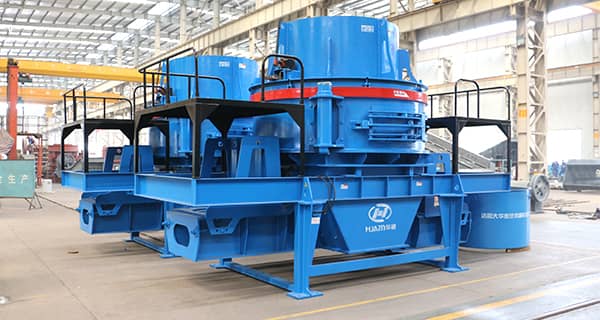 4. Because the winter climate is relatively dry, in some places prone to fire, the anti-burning lubricants (anti-burning fluid) must be used. Do not use combustible mineral oil. The lubricant is required to be adaptable to the seals, so as not to damage the seals.
5. Before the temperature is below zero, the engine oil and lubrication oil of reinforcing steel machinery, air compressor, ground pump, tower crane, and sand making machine should be replaced with lubrication oil above -25#.
Luoyang Dahua specialized in manufacturing various kinds of crusher machine, sand making machine, mill machine and the auxiliary equipment of sand and stone production line, such as vibrating feeder & screen, belt conveyor, and sand washer, etc. The company has more than 80 R&D engineers, 200,000 square meters of production workshop, the produced crusher machine has received high praise in the mining industry. Welcome the customer to contact us to get more information and new quotation. Email: lydhhcina@huazn.com, whatsapp: +8613938852499.