Impact Crusher Wearing Parts | Impact Crusher Blow Bar
author:dahua time:2021-07-02
The wearing parts of the impact crusher are the impact crusher plate hammer, the impact liner, the square steel, and the compression block, etc., These accessories are made of high manganese steel, high chromium, high manganese composite and other wear-resistant materials.
Impact liner
The impact liner is an important wearing part of the impact crusher. After the wear and aging of the liner, its resistance ability is reduced, which often causes the liner to be shot down, and also causes the decline of the sealing performance of the crusher to produce larger dust. Therefore, it is necessary to check regularly and replace the impact liner in time.
Plate hammer
Plate hammer adopts high chromium alloy material and the latest manufacturing technology, unique structure design, the finished product is a cube, no tension and crack, good grain shape. When the plate hammer is worn to a certain extent, it should be adjusted or replaced in time to avoid the damage of fasteners and other parts.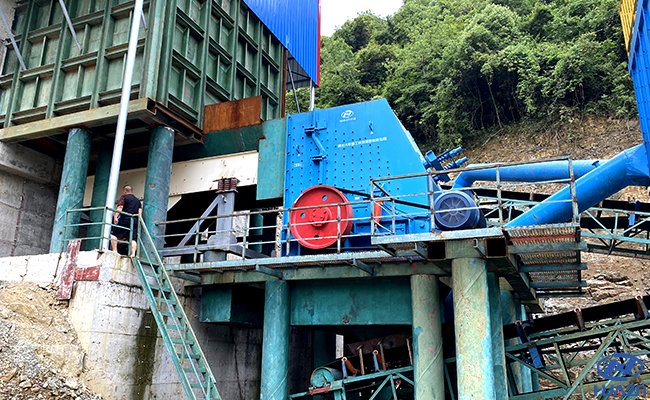 Square steel
Square steel is square and can be divided into welded and seamless. Welded square steel is made of steel plates and welded together to form a square tube. Seamless square steel is made of seamless steel pipe. Its compressive capacity is much higher than the welded square pipe.
Clamping piece
This part is widely used in all kinds of mining machinery. It made of excellent material, stable performance, can be made according to different requirements.
Where can we buy high - grade wearing parts of impact crusher?
Luoyang Shunhua Heavy Industry Co., Ltd. is a wholly-owned subsidiary of Luoyang Dahua Heavy Industry Science & Technology Co., Ltd., which is a new foundry industry base built by our company. The new plant covers an area of 100 mu, it is expected to start production in early July 2021. The construction of an annual output of 9000 tons of wear-resistant materials and 10,000 tons of mining machinery products, to provide high quality wear-resistant parts for the mining industry.
Luoyang Dahua is a professional manufacturer of impact crushing machine and accessories, providing a full set of impact crusher wearing parts, thoughtful service, and guaranteed after-sales service. Welcome the client contact us!