Jaw Crusher Advantages | Jaw Crusher Service Life
author:dahua time:2021-04-13
Jaw crusher is the coarse crushing equipment in mining industry. Nowadays, many customers become to pay attention to the service life of jaw crusher. Luoyang Dahua, as the crusher machine manufacturer, will tell you the jaw crusher advantages and it service life. Here, we mainly talk about Luoyang Dahua JC series jaw crusher.
JC series jaw crusher is a new jaw crusher machine developed by our company on the basis of the introduction and absorption of advanced jaw crusher technology from Europe. It is the preferred equipment for coarse crushing all kinds of rocks.
Jaw crusher advantages:
1. Eccentric shaft adopts heavy load and high strength design to ensure safe operation under the load of super hardness materials.
2. The movable jaw adopts box-type structure and is made of high strength materials. Both the strength and the stiffness are guaranteed.
3. The frame body is welded with all the high quality steel plates. The side wall panels are a whole piece, and then welded with the front wall and the back wall to ensure the integrity of the overall strength and appearance. After finite element analysis, the optimal distribution of front and rear stiffened plates is achieved, and the most effective use of materials is achieved.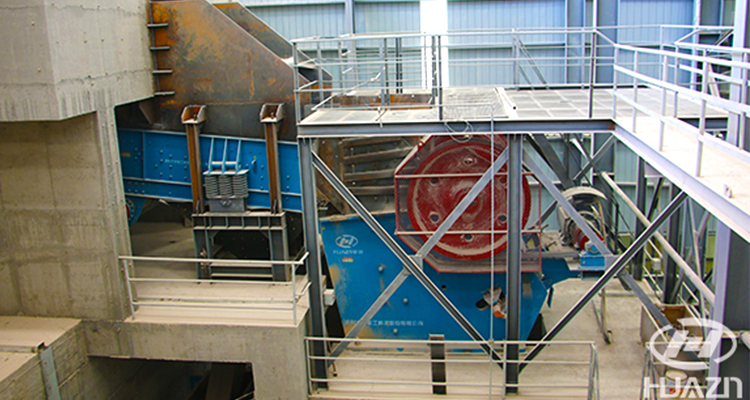 4. The jaw plate is made of manganese steel with high abrasion resistance and high strength, so the material utilization rate can reach the ideal match.
5. The design adopts large moment of inertia flywheel, belt wheel, more stable operation, and more energy saving.
6. The moving jaw head adopts buffer plate to effectively relieve the impact of material on the bearing.
7. The bearing box adopts an integral structure, which is convenient for on-site installation and transportation, and avoids the pollution caused by transportation and on-site installation.
8. The integrated design of motor and host reduces the occupation space, and makes the production base simple and site installation easy.
Luoyang Dahua, the professional crusher manufacturers, after decades of development and growth, has developed into a high-tech enterprise with the integration of design, production, installation, and after-sales service. The annual sales of equipment are nearly 1000 sets. While cooperating with domestic colleges and universities, we also introduce advanced technologies from France and Japan. In terms of talent introduction, we pay attention to the absorption of high-level talents, forming a research and development team led by many doctors, whose technical strength cannot be underestimated. If you want to know more about the equipment, please contact us: lydhchina@huazn.com.