Large-scale Crushing Equipment takes You into Intelligent Crushing
author:dahua time:2019-03-11
Large-scale crushing equipment takes you into intelligent crushing. Large-scale crushing equipment can also be called modular crushing system, all modules are factory trial installation, assembly completed. Equipment installation and maintenance are convenient, with a small area, short plant construction time, efficient operation, energy saving and environmental protection characteristics. It perfectly retains the advantages of fixed crushing station, and also combines a certain mobile performance, which is especially suitable for engineering units with certain requirements on the regional environment.
According to the material properties and demands, the system can equip with jaw crusher, cone crusher, impact crusher, sand making machine, and vibrating screen. Meet the crushing requirement for primary crushing, secondary and fine crushing.
Luoyang Dahua large-scale crushing equipment has MJ crushing station, MF crushing station, MC crushing station, MV crushing station, MS crushing station, ML series, MY mobile crushing station, and MR intelligent control system. The company can provide the production capacity from 50-5000 t/h.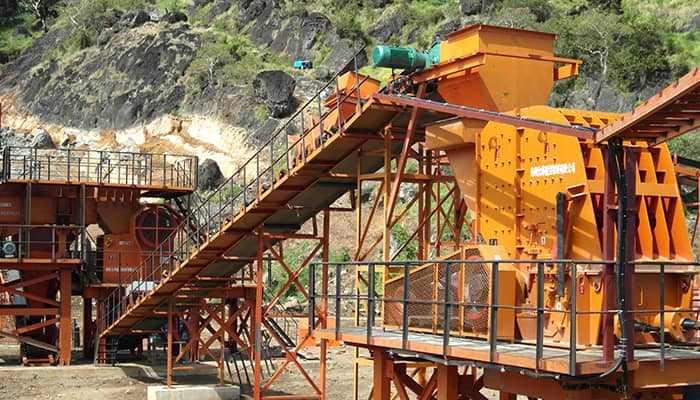 Fiji large-scale crushing equipment
DHKS jaw crusher+PFQ impact crusher+PLS sand making machine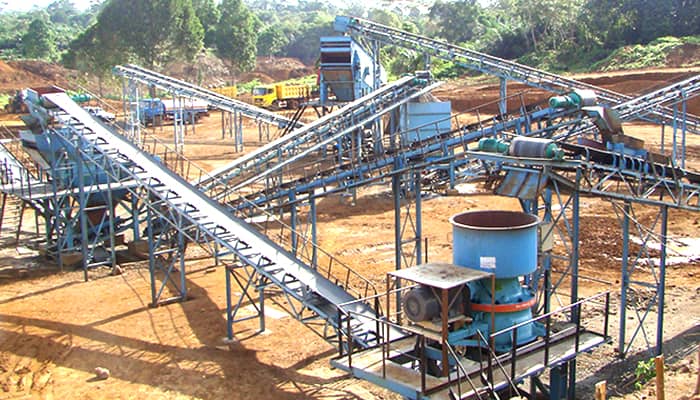 Cameroon large-scale crushing equipment
C jaw crusher+GPY cone crusher+PLS sand making machine