200t/h Aggregates Production Line for Hydro-electricity Power Station in Cameroon
&nbsp200t/h&nbspGranite&nbspPLC Control&nbspCameroon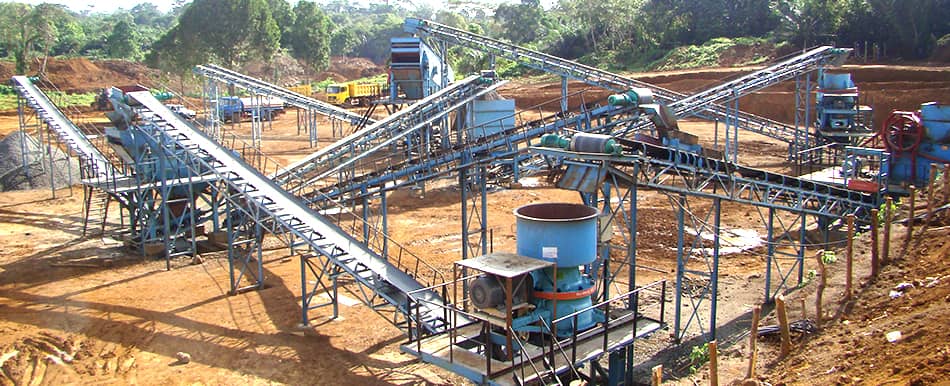 Processing material: Granite
Production Capacity: 200t/h
Finished Products Size: 0-5mm,5-16mm,16-31mm, 31.5-63mm
Main Equipment: C1210 jaw crusher, GPY110 cone crusher, PLS1000 sand making machine, 3YK2475 vibrating screen, dust remover, ZSW1350 grizzly bar vibrating feeder.
Project introduction: This project is situated in Cameroon, South Africa, mainly produces the aggregates for hydro-electricity power station, and small quantity of concrete aggregates. The electrical control system is PLC automatically control system, which ensure the safe and high efficiency running of the production line.
Process advantages
1. The combination of dam aggregate and concrete aggregate reduces the investment cost.
2. This set of production line is integrated from design, manufacture, installation and debugging.
3. Automatic monitoring and control system, safe and efficient, and equipped with environmental protection equipment, green cleaning.
Applied Equipment