Limestone Aggregate Processing Introduction
author:dahua time:2021-02-25
China is rich in limestone mineral resources, accounting for more than 64 % of the total reserves. Limestone through production and processing is widely used in construction, which is one of the main building materials. So how the limestone aggregate is processed? The following Luoyang Dahua expert introduces the process of processing limestone aggregate:
Limestone aggregate crushing processing, it generally through crushing, screening and washing, to make aggregates that conform to the grading. The production of limestone aggregate needs to design a complete processing system. Because the limestone raw ore mined from the mine has a large particle size, the first step is to carry out coarse crushing, and then the shaping, transportation and screening for medium and fine crushing.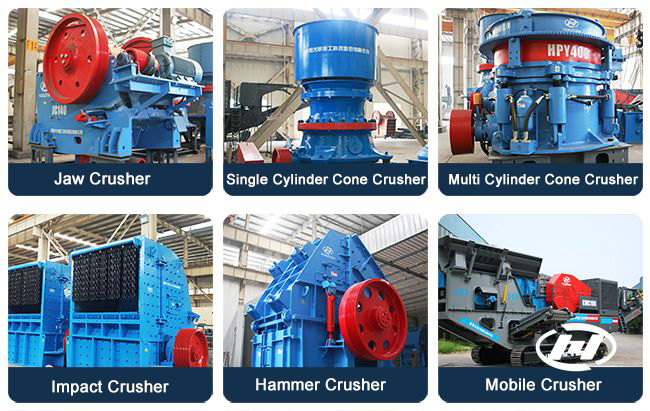 1. Large limestone raw ore is evenly fed into the crushing equipment by the feeder.
2. Crushing equipment continuously reduces the size of limestone raw material to the required particle size. A limestone aggregate production line can be composed of multiple crushers, which perform their respective duties, coarse crushing or shaping, to complete the crushing work flow together.
3. After the crushed limestone is processed by the screening system, it can be classified into different granularity. The common specifications are 0-5, 1-2 and 1-3. The equipment used in this process is generally circular vibrating screen, which is characterized by high screening efficiency, adjustable amplitude, convenient maintenance, not easy to block holes, etc.
4. Conveyor plays a pivotal role in the production of limestone aggregate, conveying raw materials for each section of crusher equipment and vibrating screen sorting equipment. The general use of conveyor equipment is belt conveyor, its advantage is low cost, large throughput.
Luoyang Dahua, established in 1958, has strong R & D experience, professional design and service team, and 7/24 after-sale service team. Welcome the customer visit the website: www.lydhcrusher.com or contact lydhchina@huazn.com.