Luoyang Dahua HTS series Horizontal Screen
author:dahua time:2020-07-24
Luoyang Dahua HTS Horizontal Screen is a revolutionary design that combination of quality, reliability, and performance. It is available in a wide variety of sizes and deck styles to accommodate virtually any application. Sizes range from 5' x 16' to 8' x 20' two deck or triple deck units. This series screen can be widely used in metallurgy, chemical industry, coal, building materials and other industries.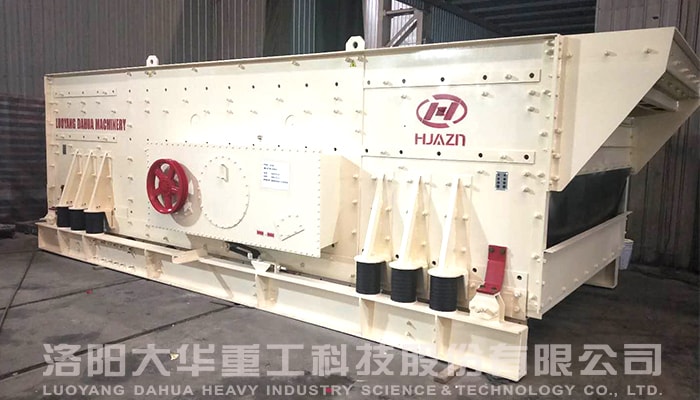 The horizontal screen is different from other types of conventional screen from the following aspects:
1. The conventional screens work at an angle of between 15° and 30°, horizontal screens work in parallel to the ground, or at a slight incline of between 0° and 5° degrees.
2. Horizontal installation can reduce the height of the unit effectively and meet the needs of mobile screening units.
3. The thin oil lubrication of bearings can reduce the bearing temperature effectively and improves bearing life.
4. The output of the three-shaft elliptical vibrating screen can be improved by 1.3-2 times with the same screening area.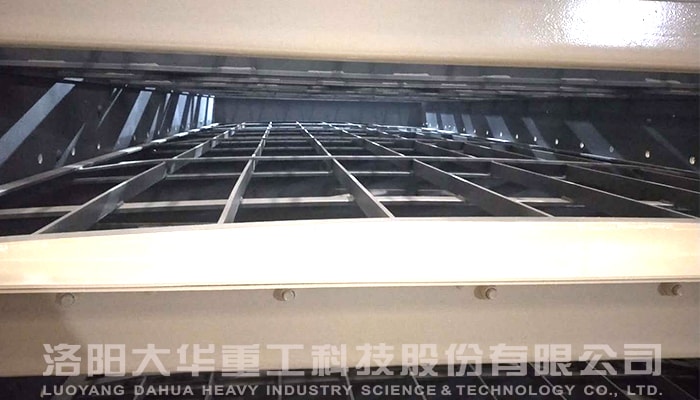 Working principle of horizontal screen
The power is transferred from the motor through the triangle belt to the driving shaft and gear vibrator of the exciter (speed ratio is 1) to realize the same speed rotation of the three axes and generate the exciting force. The exciter is connected with high-strength bolts of the screen box to generate elliptical motion. The material moves with high speed elliptically on the screen surface, quickly stratify, sift and move forward, and finally complete the classification of the material.
30 YEARS IN THE STONE AND AGGREGATE PRODUCTION INDUSTRY, Luoyang Dahua has a proud history of serving the aggregates industries since 1958. With a range of rugged and reliable Crushing and Grinding Equipment, DAHUA engineers solutions to meet the real-world needs of operators in a wide variety of applications and environments. DAHUA doesn't just provide machines; DAHUA creates solutions. Contact us to get latest information about the machine. Email: lydhchina@huazn.com.