How to choose Jaw Crusher Machine?
author:dahua time:2020-07-23
Introduction of jaw crusher
Jaw crusher realizes the ore crushing operation by the collision between the movable jaw and the fixed jaw. Luoyang Dahua jaw crusher movable and fixed jaw plate is made of abrasive resistant material, which is not easy to wear and corrode during crushing. The jaw crusher is characteristic of uniform discharge particle size, flexible, strong adaptability, and easy to control, which is very popular in the mining equipment industry, and occupies a high share in the crusher market. Many users have a question, so many series, so many models, how to choose? The following will briefly introduce the jaw crusher specifications and selection methods.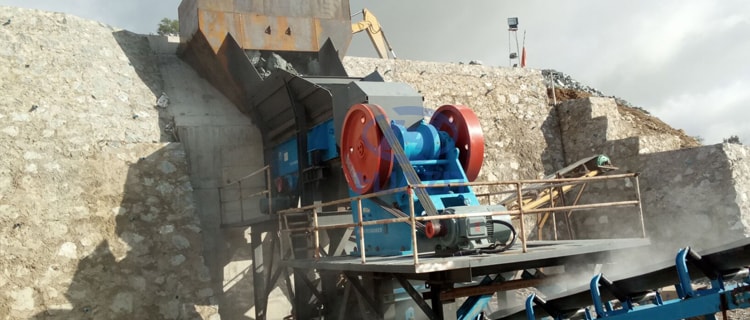 Specifications and models of jaw crusher
Jaw crusher can be divided into JC jaw crusher and DHKS jaw crusher according to different crushing methods. The JC jaw crusher is usually used for coarse crushing of ore, and the DHKS jaw crusher is usually used for medium and fine crushing of ore. Each jaw crusher has its own model and technical parameters, and its application range and output are different.
After years of development and technical maturity, mobile crusher also joined the mine crushing industry, now also become the choice of many users. The main features are small area, no need for piling, and strong driving system. Mobile crushing station is mainly divided into tyre mobile crushing station and crawler mobile crushing station. Users can choose appropriate equipment according to their own situation.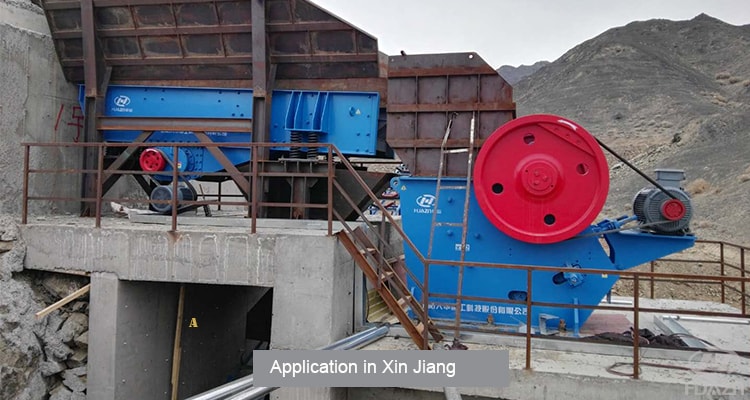 Selection method of jaw crusher
There are numerous jaw crusher models on the market, and users must follow the correct method in selecting the right jaw crusher model. The following is a summary of the selection methods of jaw crusher specifications and models by Luoyang Dahua experts.
1. Nature of materials
Different types of jaw crusher can be used for the crushing of different materials, so what kind of materials can jaw crusher break? The user needs to analyze the mineralogical characteristics of the processed material in detail, such as hardness, structure, humidity, etc., and investigate the production environment to select a jaw crusher model that matches the material properties.
2. Technical requirements
Due to the size of the manufacturer, the jaw crusher production requirements are also different.In general, larger models of jaw crushers are more adaptable and have high production capacity, the price are more expensive. The small type of jaw crusher has relatively low price. Therefore, users must choose their own models according to their own production requirements and output.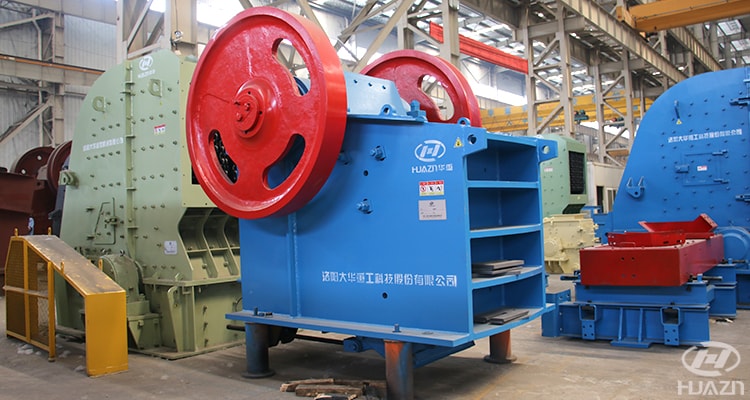 3. Cost-effectiveness
Jaw crusher cost performance refers to the performance and price ratio. Therefore, the structure, quality and crushing degree of each jaw crusher need to be selected before selection. Understand the comprehensive performance of crusher efficiency, yield, energy saving and environmental protection, the users can purchase high quality jaw crusher equipment at a low price.
4. The scale and strength of Luoyang Dahua
Luoyang Dahua is a manufacturing plant dedicated to the research and development of jaw crusher, and is a large manufacturer integrating sales, production and installation. Luoyang Dahua has won the trust and praise of many customers, thousands of stone production lines have been run with fruitful results, so that customers more satisfied, and assured!
Luoyang Dahua is a professional jaw crusher manufacturer, not only has the rich experience and advanced technology, the production of jaw crusher has complete specifications, high quality, reliable performance, and moderate price. Welcome the user contact us! Email: lydhchina@huazn.com