2000T/H Hard Rock Aggregate Crushing Production Line is Under Construction at Jiangxi Province
author:dahua time:2020-07-22
The 2000T/H hard rock aggregate crushing production line in Jiangxi province is undertook and designed by Luoyang Dahua. Since the project was launched in October 2019, the project is currently under construction methodically.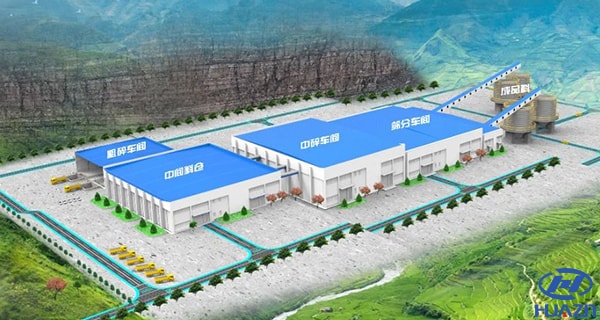 Project name: Hard rock aggregate processing system
Main equipment: ZSW210*600 vibrating feeder, JC160 jaw crusher, GPY500S single cylinder hydraulic cone crusher, HPY800 multi cylinder hydraulic cone crusher, YKR3280 large vibrating screen and other equipment.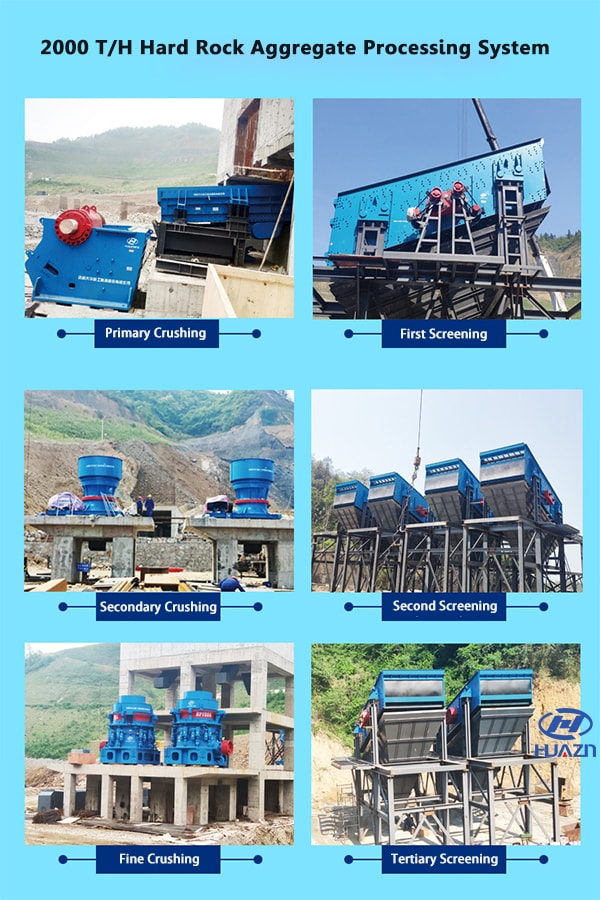 Features of the project: The design of this project is based on the objectives of standardization, factorization, intelligent modernization, green, environmental protection and energy saving of the large scale stone aggregate processing system. Advanced processing technology is adopted, smooth flow, guaranteed productivity, reasonable site layout, safe and reliable equipment configuration.