Luoyang Dahua PE Series Jaw Crusher
author:dahua time:2020-03-04
PE series jaw crusher is one of the mainstream crusher with large sales and high production efficiency in mining equipment industry. Luoyang Dahua jaw crusher is used in the first process of rock crushing. It can process the ore with compressive strength not higher than 320MPa to medium grain size. It often forms a whole set of sand production line together with cone crusher, impact crusher and sand making machine.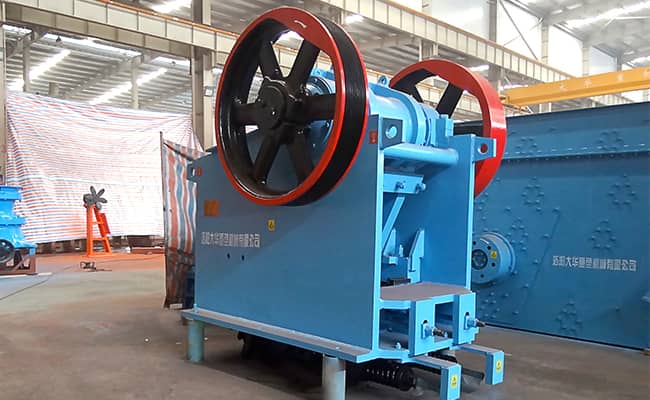 Features of PE jaw crusher
Deep crushing chamber, high energy saving capacity
Optimized deep chamber crushing, no dead zone, greatly improved feed and crushing efficiency, and single machine energy is saving 15%-30%.
Strong bearing capacity and high stability
Large forging processing heavy eccentricity shaft, high manganese steel jaw plate and high cast steel dynamic jaw assembly, making the equipment has strong bearing capacity and high stability.
Advanced technology, long service life
Using advanced manufacturing technology, the operation of each component is analyzed digitally, the internal structure is precise, and the service life of the equipment is greatly prolonged.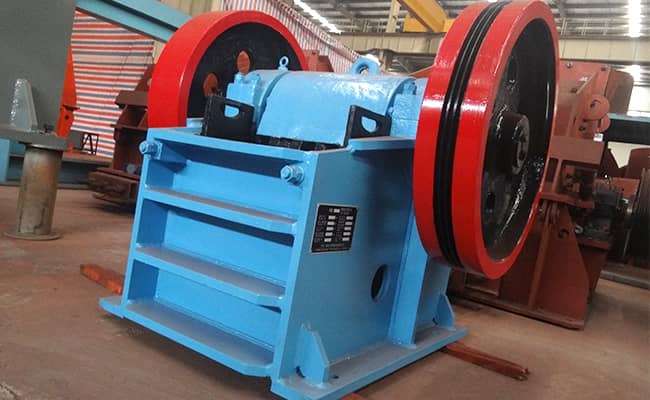 Centralized lubrication system, easy maintenance
Unique design of centralized lubrication system, component lubrication speed up, small maintenance workload.
Simple structure, easy maintenance
Under the basic principle of compound pendulum, the redundant parts are simplified, the overall structure of the equipment is simple, the crushing ability is strong, the operation and maintenance is convenient, and the operation cost is low.
Low noise, less dust
The equipment complies the environmental protection standards, low noise, dust collection equipment can be equipped, to meet the environmental protection requirements.
Working principle of PE jaw crusher
The motor drives the belt and pulley to make the moving jaw move up and down through the eccentric shaft. When the moving jaw rises, the included angle between the toggle plate and the moving jaw increases, thus pushing the moving jaw plate closer to the fixed jaw plate. At this time, the material is crushed under multiple forces such as extrusion, rubbing and grinding. When the moving jaw downward, toggle and moving jaw angle decrease, under the action of rod and spring, the spacing between moving jaw plate and the fixed jaw plate is widened, the crushed material fall from crushing cavity, along with the continuous operation of eccentric shaft, the fixed jaw be periodic reciprocating motion, and the materials into the crushing cavity being broken, discharge, realizing continuous production.