Maintenance of Impact Crusher
author:dahua time:2017-11-20
Impact crusher is featured with large production ability and small discharging granularity. Its maintenance is of great importance.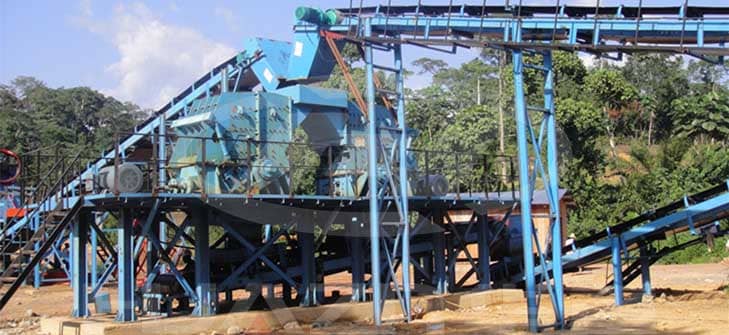 Machine cover maintenance
Machine cover fault is the anti-impacting ability decreased caused by the aging of liner plate that leading the liner plate dropping down. The sealing property of crusher becomes bad which generates lots of dust. The repair method of machine cover is to check the liner plate regularly, replacing it if it is aged. At the same time, check the screw of the plate, to prevent the liner plate falling off caused by screw loosing.
Rotor maintenance
Rotor fault is manly shown in the bad abrasion of turntable. Thicken both side of the turntable, and choose the wear-resistance materials. It can improve the abrasive resistance and prevent the deformation during repair and welding.
Luoyang Dahua as the famous mining equipment manufacturer in China can provide the considerate service from pre-sale, on sale and after sale service. The products manufactured by the company have obtained high praise from the domestic and overseas clients. Welcome old and new customers contact us: lydhchina@huazn.com