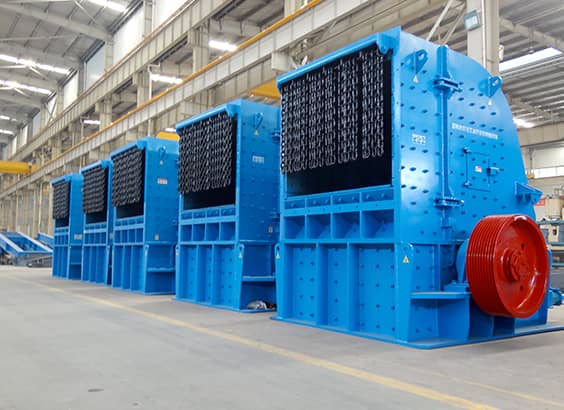 PFQ Series Vortex Strong Impact Crusher
Discharge granularity: 25-50 (mm) [80-90%]
Processing Capacity: 46-670 (t/h)
Application Fields: cement, construction, chemistry, highway and railway.
Applied Materials: basalt, andesite, cobble, granite.
Description
PFQ Impact Crusher is a newly developed series impact crusher with high efficiency. It has smart structure and can be applied to primary crushing, secondary and fine crushing of a variety of materials with compression strength less than 250Mpa. It can be widely used for sand and aggregate processing in water conservancy and hydropower projects and other infrastructure constructions, such as highway, high-speed rail, building materials, mining and urban construction waste treatment.
Features
1. Specially designed three crushing chambers, which improves the production capacity, makes the feed size bigger and the product shape better.
2. The optimally designed rotor provides powerful rotational inertia and strong impact force of hammer head, which improves the productivity and increases the crushing ratio.
3. Specially designed anti-wear alloy C shape hammer keeps the shape of impact face in product life cycle. It ensures that the product shape and particle size distribution is very stable.
4. Standard modular designed liner and tooth impact plate have common-ability and interchangeability, which improve the utilization ratio and prolong the machine's service life.
5. Special hammer fitting structure improves hammers' stability and convenient dismounting, it also greatly improve the work efficiency.
6. The discharging opening size of the machine can be adjusted according to the requirement of product size and particle size distribution.
7. The standard hydraulic lifting device will be provided with the machine. It is optional to supply special lifting tools for replacing hammers, which is flexible and can be easily maintained.
Working Principle
Electrical motor drives through V-belts and makes the rotor run at high speed. Materials will be fed into the crushing chamber from feed inlet, and be struck by the plate hammer which rotates at high speed. The materials are thrown up to the dentate reaction plate on the top of the crushing chamber and then falls down, the thrown-up and falling-down materials are crushed by striking with each other. The big incompletely crushed materials will form big stress and bending force at the interaction of hammer and thick impact plate in P crushing chamber, even the hard crushed materials will be broken and enter into the following S and T crushing chamber. The materials in these two crushing chambers can be medium and fine crushed by striking, impacting, bending and extruding, then discharged out of the machine.
Parameter
Model
Max. Feed Size(mm)
Discharge Size
(mm)
Capacity
(t/h)
Power
(kw)
<150MPa
<250MPa
PFQ1108
300
150
30
50~100
75
PFQ1110
400
200
30
80~150
110
PFQ1310
500
200
40
140~200
160
PFQ1313
500
250
40
180~260
200
PFQ1315
600
300
40
200~300
250
PFQ1320
600
300
40
300~400
2×160
PFQ1520
800
400
40
350~550
2×250
PFQ1823
1000
500
40
550~850
2×400
PFQ2223
1200
600
40
850~1200
2×560
Remark: The production capacity listed in the table is based on limestone with the loose density 1.6/m³. The feed should be moderate. If the feed is too big, it will reduce the capacity and increase the wear.
Structure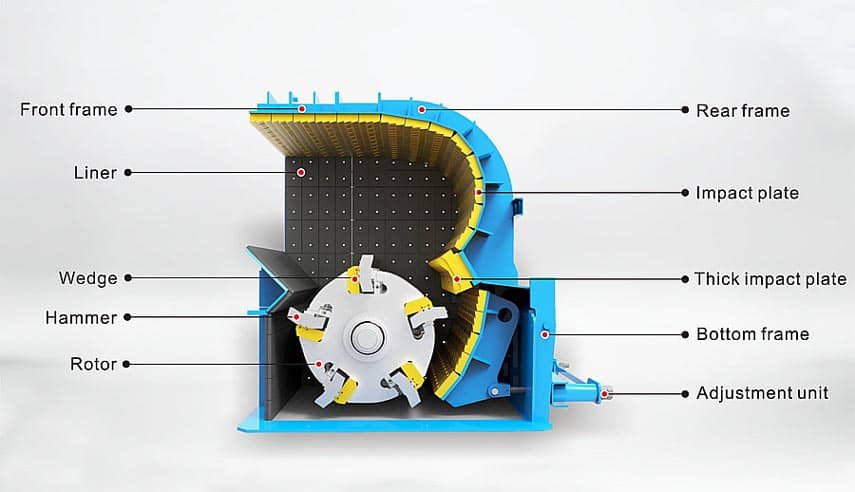 Machine Photo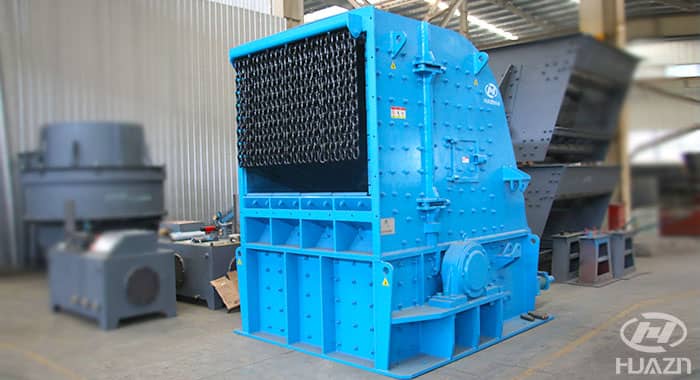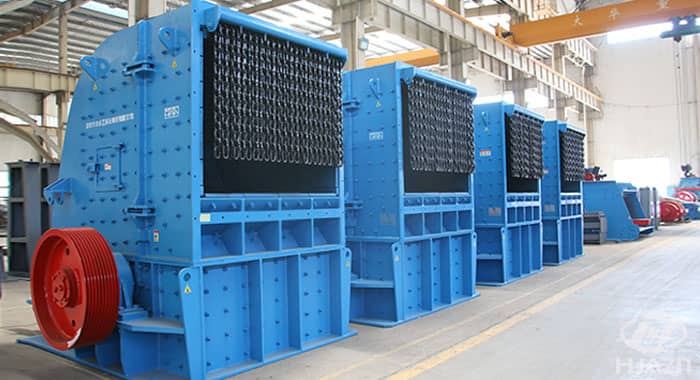 Customer Cases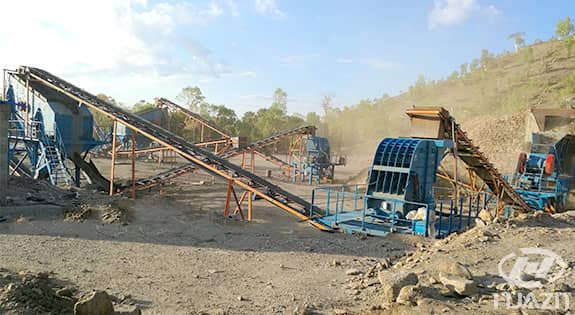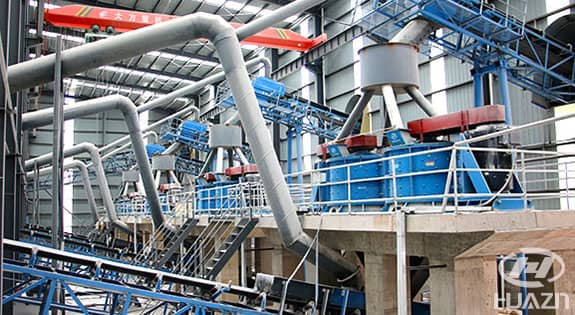 Request For Quotation
If you have any suggestions and opinions about our products, please leave a message and we will immediately answer your questions. Thanks for the support.

Tel.: +86-379-62669977/78/58/68
E-mail: lydhchina@huazn.com
Add.: No.280, Guanlin Road, Luoyang, Henan, China