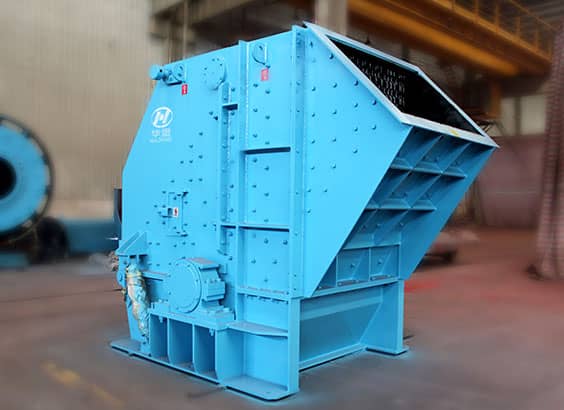 BP Coarse Impact Crusher
Feed size: 600-1400 (mm)
Processing Capacity: 55-1100 (t/h)
Application Fields: water conservancy and hydropower, construction, highway and railway, etc.
Applied Material: medium soft rock
Description
BP Series Impact Crusher is new type of impact crusher in the primary crushing after combined by French technology from Altairac company. Big opening and feed size and heavy-duty type rotor structure make big crushing efficiency, high capacity, low consumption of power, easy operating and convenient maintenance. BP impact crusher is right equipment in the medium-hardness processing such as water conservancy, high express way, construction and construction waste in the primary crushing.
Features
1. New design of rotor improves impact of rotation and hammer, increase crushing ratio in one time.
2. Special S type hammer make hammer shape not change during life time and stable crushing ratio.
3. It is convenient to change hammers using special way to fix without bolt, which improve maintenance efficiency.
4. It is safe and easy to use thrust lock in the rotor when change the spare parts of BP impact crusher.
5. It reduce cost using decrease universal design, which decrease quantity and type of spare parts.
6. Impact frame is hanged by dead-weight in the upside of cavity. Adjustment of CSS is using stop locker instead of spring adjustment with many troubles.
Parameter
Specification

Feed Size

(mm)

Capacity(t/h)

Power

(kw)

Weight

(kg)

0-30mm

0-50mm

0-100mm

0-150mm

BP22

<800

80-155

115-225

185-260

220-300

160

16500

BP33

<1000

125-220

180-300

260-360

320-420

250

22000

BP44

<1200

135-300

220-420

375-550

480-700

2×200

39500

BP55

<1400

175-400

290-550

780-860

675-1100

2×(250-375)

72000
Machine Photo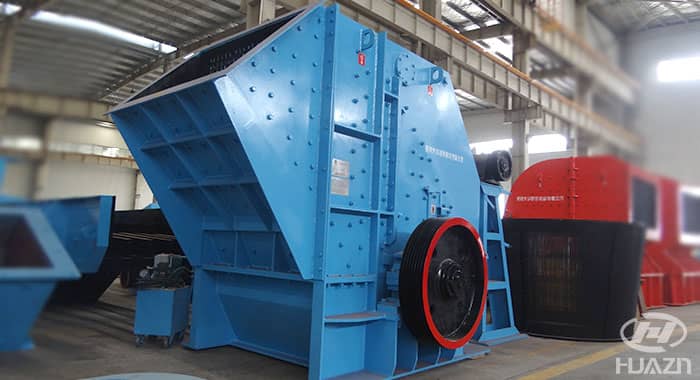 Customer Cases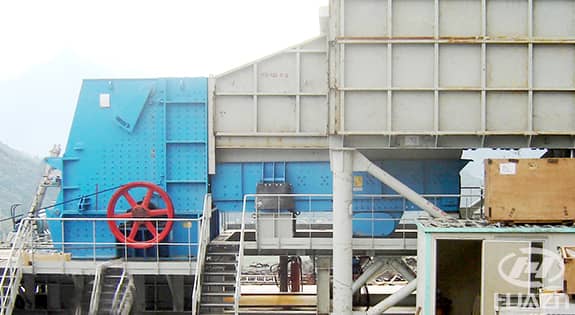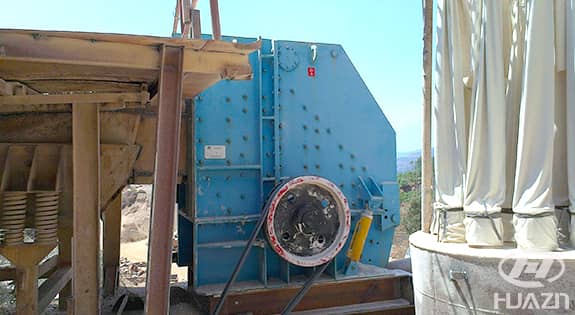 It is designed for limestone crushing at Yunnan, China.
The main equipment: ZSW vibrating screen, JC jaw crusher, BP impact crusher, 3YK vibrating screen.


Get Solution & Price Right Now!
leave your message here, we'll send you an Email immediately.