Why Mobile Crushing Plant is Popular in Mining Industry?
author:dahua time:2019-07-24
Mobile crushing plant can be called as Walking Crusher. It can better meet the requirements of the crusher in terms of mobility and mechanics, which can not only meet the field operation requirements of many industries, but also more convenient to move to any place for operation, shorten the construction period, so mobile crushing station is popular in mining industry.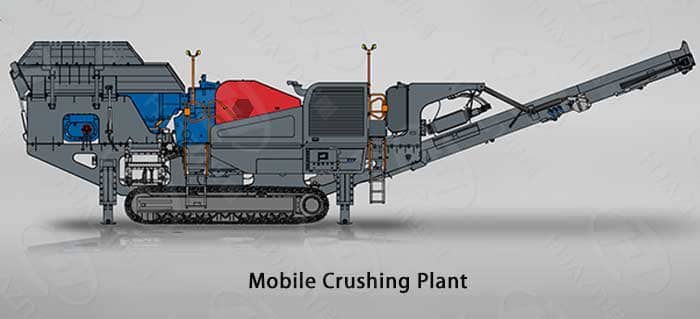 Advantages of mobile crushing plant
1. Integrated installation of mobile crushing plant. The crusher machine can be directly installed on the moving frame, when moving only need the overall transportation, saving time and effort, reducing the material and labor consumption.
2. Each level of mobile crushing plant is an independent unit, which can fulfill its different responsibilities,Mobile crushing plant can be flexibly configured according to different materials and customer requirements. Mobile jaw crushing plant, mobile cone crushing plant and mobile sand maker plant can be selected.
3. Mobile crushing plant runs conveniently. Mobile crushing plant can work at remote sites, special geographical location, and the place that can not install crusher, such as underground crushing operations. In this case, the mobile crushing plant only needs to be driven directly to the local area to carry out on-site crushing operations.
Luoyang Dahua is a leading enterprise in manufacturing crushers and mobile crushing plant in China, the produced mobile crushing plant s widely used in highway, high speed railway, mining, construction, and metallurgy industry. If you want to know more about the mobile crushing plant, please contact us: lydhchina@huazn.com