New Crusher and Used Crusher Rock Crusher for Sale
author:dahua time:2020-11-12
Crusher is the main crushing machinery in mining industry. Luoyang Dahua, as China leading crusher manufacturer, we can both provide new crusher machine and customized solutions for the customer. In the past 30 years, we have already provided thousands of stone crushing production for the clients.
The main crusher machine supplied by Luoyang Dahua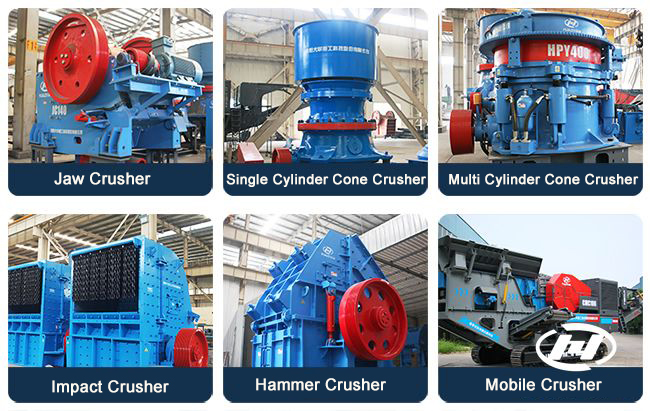 Jaw crusher: jaw crusher is the common used crusher machine for primary stone crushing. The machine has simple structure, convenient operation, and can crush various types of ore with large capacity and easy maintenance.
Impact crusher: impact crusher can be divided into single rotor and double rotor two kinds. It is used for crushing rocks with compressive strength up to 350Mpa. The crushing ratio is large, the finished product is a cube, the maintenance is simple, the equipment price is low.
Cone crusher: cone crusher has great crushing depth, continuous work and large production capacity. Using the principle of laminating crushing, crushing more fully, high content of fine material, but the maintenance operation is relatively complex, the price is higher than the impact crusher.
Sand making machine: sand making machine can deal with the hardness of not more than 320Pa soft or hard and very hard ore material crushing, incoming particle size between 30-60mm, the production capacity from 24 tons to 715 tons per hour, widely used in building materials, road, railway, water conservancy and chemical industry.
Mobile crushing plant: Mobile crushing station according to the type of raw materials processing users, the scale and the different requirements of finished products by a variety of forms of configuration, convenient transportation, flexible and convenient operation.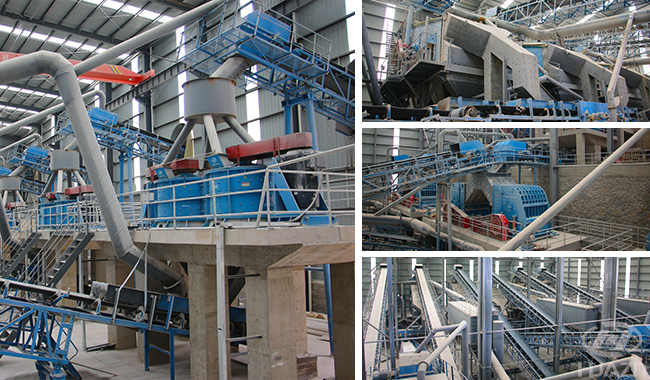 Luoyang Dahua is a professional stone crusher manufacturer, the production of a variety of stone crusher, including jaw stone crusher, impact stone crusher, cone stone crusher and other supporting equipment. The stone crusher produced by the company is widely used in mining, metallurgy, dam construction, construction and other fields, and has established long-term cooperative relations with China water conservancy and hydropower construction group corporation, China road and bridge, China railway, China GEZHOUBA and other large enterprises. We look forward to your cooperation. Welcome you contact us: lydhchina@huazn.com