Purchase Attentions of the Mobile Crushing Plant
author:dahua time:2019-04-03
Due to its convenient transportation, small size, flexible and convenient operation, the mobile crushing plant can be said to be a "mobile crusher", which is widely used in the crushing of construction waste and the crushing of stones in special areas. Then in the purchase of mobile crushing station what attentions need to pay attention?
1. Factory scale. There are many crusher manufacturers in the market, and the crusher quality varies. Therefore, when purchase the crusher equipment, users cannot for temporary" low price, should look carefully, do field visit, and purchase the suitable machine. You get what you pay for. The higher the price, the higher the quality. Users need to compare manufacture scale, crusher quality, after-sale service and so on. Luoyang Dahua, 30 years in manufacturing crusher machine, mill machine, has high reputation in the industry, the production of ore crusher are obtained ISO, CE certification.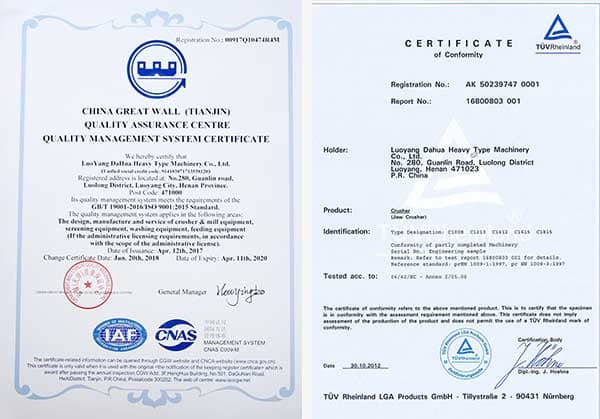 2. Site requirements. The scale of the site determines the size of the crusher model. We should choose equipment according to the site and the actual demand size. Cannot use the crusher with low production capacity to produce high needed production capacity. If it is a small production line, there is no need for a large site or large capacity, which can save production costs.
3. The nature of the ore. In the selection of crushing station, it is necessary to determine the equipment according to the nature of the ore. Such as the hardness of ore size, size, viscosity and so on. For example, crush for construction waste stone, we need to consider whether there mixed with rebar or not. After consideration of multi aspect, the users can choose the suitable crusher machine. The JC106 jaw crusher produced by Luoyang Dahua is light in weight, large in throughput and high in crushing efficiency, which is specially used in mobile crushing plant.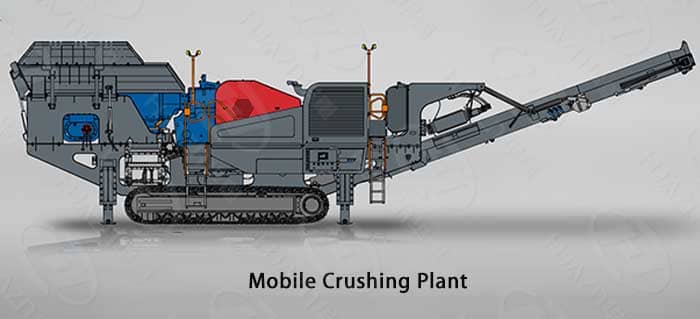 In short, in the purchase of mobile crushing plant, in addition to consider the above three aspects, it's better to visit the manufacturers, see the quality of crusher products, see the details of the design. Luoyang Dahua has 200,000 square meters of factory area, more than 80 engineers, the crusher equipments exported to Southeast Asia, the Middle East, Russia and more than 20 countries. If you want to know more about the mobile crushing plant, please visit: www.lydhcrusher.com or send email to lydhchina@huazn.com.