Several Common Rock Sand Crushing Processes and Production Line Equipment
author:dahua1 time:2020-03-12
A complete machined sand production line is mainly divided into five processes: feeding, crushing, sand making, sieving, and sand washing. What equipment is used for crushing sand for various materials and how to configure the production line? In this article, three types of cobblestone, granite, and limestone are used as examples to introduce the configuration and process of two small and large sand production lines.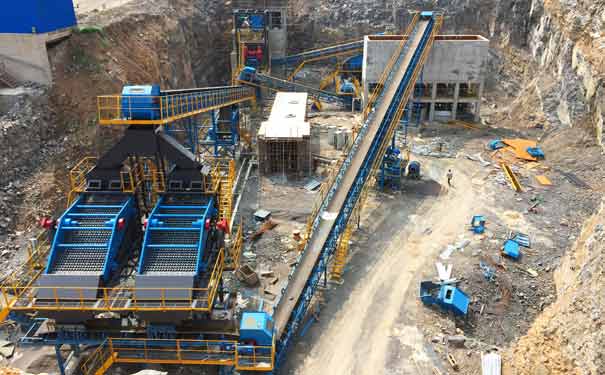 First, process flow of sand production line
1. Feeding
The stone is blasted from the mountain, and the large stone is sent to the vibrating feeder by the dump truck.
2. Coarse and fine
The vibrating feeder uniformly feeds the stone into the jaw crusher for coarse crushing. The coarse crushing crushes the stone in a first stage. The stone from the jaw crusher is then conveyed to the cone crusher or impact crusher through a belt conveyor secondary crushing. If the finished product needs better particle size, the crushed stone needs to be conveyed to the sand making machine through a belt conveyor for fine crushing and reshaping.
3. Sand screening
The finely crushed material is then sieved with coarse sand, medium sand, fine sand and other specifications through a vibrating screen.
4. Sand washing and recycling
For sand with strict powder content requirements, a sand washing machine can be added behind the fine sand. The waste water discharged from the sand washing machine can be recycled by the fine sand recycling machine, which can reduce environmental pollution on the one hand and improve the production and quality of sand on the other.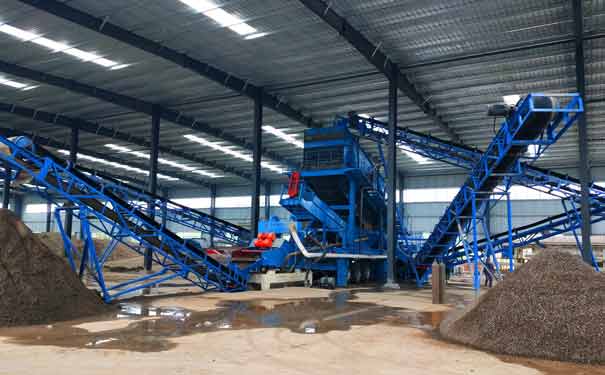 Second, the sand making process of three kinds of cobblestone, granite and limestone
1. Material: Cobblestone
Hardness: around 7
Material advantages: Hard quality, strong pressure resistance, is the main material for the production of artificial sand and gravel.
Cobblestone sand production line
(1) Output: 80 ~ 100t / h
Equipment configuration: vibrating feeder + jaw crusher + cone crusher + sand making machine + circular vibrating screen + conveyor + sand washing machine
(2) Output: 450t / h granite crushing production line
Equipment configuration: jaw crusher + cone crusher + vibrating feeder + belt conveyor + circular vibrating screen + conveyor + sand washer
2. Material: Granite
Hardness: grade 7-8 (granite hardness varies in different regions)
Material advantage: Granite is the main component of the continental crust. It is a kind of magmatic rock formed by magma condensing below the surface, which belongs to deep intrusive rocks
Granite sand production line
(1) Output: 200t / h
Equipment configuration: vibrating feeder + jaw crusher + cone crusher + vibrating screen + sand washer + iron remover + sand washer
(2) Output: 600-800t / h
Equipment configuration: vibrating feeder + jaw crusher + vibrating feeder + hydraulic cone crusher + vibrating screen + sand making machine
3. Material: Limestone
Hardness: Grade 3-4
Limestone sand production line
(1) Output: 200t / h
Equipment configuration: vibrating feeder + jaw crusher + impact crusher + iron remover + sand making machine + vibrating screen + sand washing machine
(2) Output: 500t / h
Equipment configuration: vibrating feeder + jaw crusher + impact crusher + vibrating screen + conveyor + sand washer
For more information, you can click: www.lydhcrusher.com