How much does Road Stone Mobile Crusher cost?
author:dahua time:2019-12-12
As we know, the construction of expressways and roads needs a large amount of sand and gravel aggregate as the foundation, while the construction of expressways has high requirements on the artificial sand and other sand and gravel. Because of the particularity of the site, mobile stone crusher is often used to realize the crushing of aggregate. Here, we introduce the 200tph stone mobile crusher.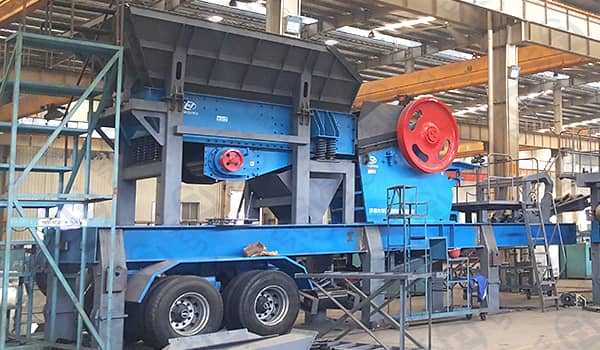 Crushing diagram of stone mobile crusher
The stones explode from the quarry are large blocks, that cannot be used directly for the road construction. Firstly, it need to be coarse crushed by the jaw crusher, the crushed small stones are sent to cone crusher or impact crusher, and then screened by the vibrating screen. The small stone is transported to VSI sand maker for sand making, the larger stone return to the cone crusher or impact crusher for further crushing.
Equipment configuration of stone mobile crusher
The common used stone mobile crusher equipments are vibrating feeder + jaw crusher + cone crusher /impact crusher +sand maker +vibrating screen
200tph stone mobile crusher configuration
coarse stage: ZSW490*110 vibrating feeder, JC110 jaw crusher, 3YK2160 vibrating screen
medium stage: PFQ1313 impact crusher,GPY200S cone crusher
fine stage: 3YK2016 vibrating screen,PLS1000 sand maker
auxiliary equipment: Mobile belt conveyor, hydraulic legs, iron remover, electronic control system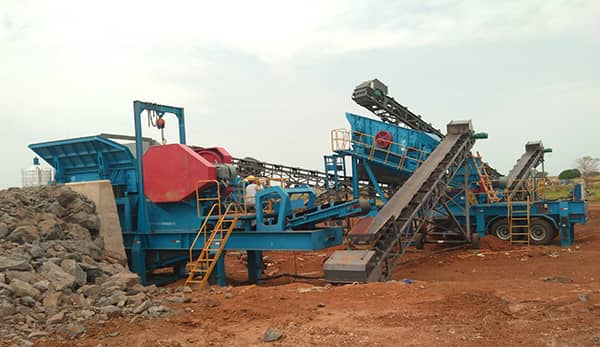 Price of 200tph road stone mobile crusher
Above is the general introduction of stone mobile crusher, in the actual production, the customer needs to choose the suitable crusher machine according to the detail requirements, such as stone hardness, grain size, and machine production capacity. For the new price of stone mobile crusher, please consult the online service, or contact us:lydhchina@huazn.com.