The Main Features of Cone Crusher
author:dahua1 time:2019-02-15
(1) Hydraulic system, the machine has a hydraulic system to adjust the size of the crusher discharge port; the hydraulic system can effectively ensure the safe operation of the equipment. When there is a foreign body in the crushing chamber, the hydraulic system can make the moving cone move down and back automatically. When the foreign body is discharged, the system can make the moving cone move down and back automatically reset. The original drainage opening position is maintained and the work continues.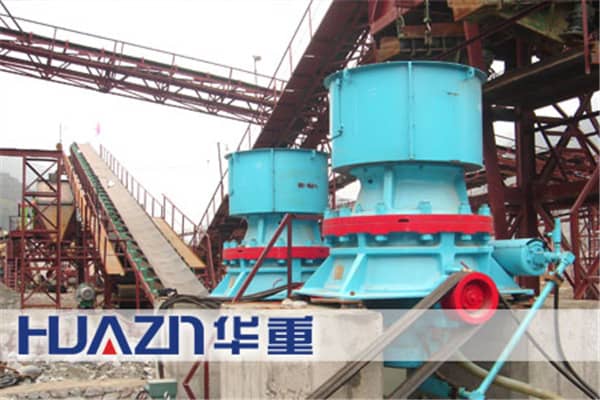 (2) The broken cavity type refers to the geometric space formed between the moving cone and the fixed cone. The shape of the crushing chamber has a great influence on the performance of the whole machine. The cavity shape is the main technical index of crusher. The machine is designed with four sizes of cavity from coarse to fine, and it has six possible combinations, which means it is best suited to the special requirements of users.
(3) Reliable sealing: t-u type dustproof sealing device is adopted to replace the water type sealing used before, so that dust and impurities cannot enter the man-machine body, thus ensuring the cleanness of lubricating oil, extending the service life of sliding bearing and thrust ball bearing, and making the machine run reliably.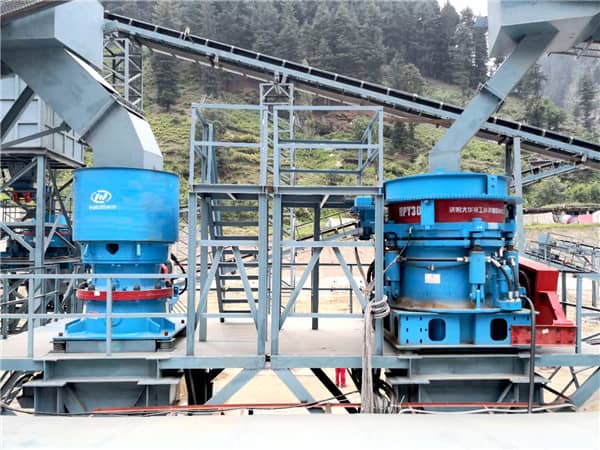 (4) Easy replacement: the crusher used to replace the broken wall is very slow, cone crusher new structure replacement broken wall is very fast. Since the upper broken wall is equipped with clamping pin, the broken wall is fixed by jacking with a bolt. The lower broken wall is fixed by fastening with a hydraulic nut. There is no need to add any filling materials on the back of the upper and lower broken walls, so the rapid replacement reduces the labor intensity of workers.