The Normal Fault of Hammer Head of Vertical Impact Crusher
author:dahua time:2018-05-14
With the crushing principle of "stone beat stone" and "stone beat iron", the vertical impact crusher has strong crushing efficiency; therefore, it is widely applied in different sand making industries. Of course any crusher machine has its own deficiencies, vertical impact crusher is no exception. Following is the common faults of vertical impact crusher.
The common fault of machine components
1. Bearing heats. 2. Uneven abrasion of main butt ends. 3. The abnormal wear of hammer head.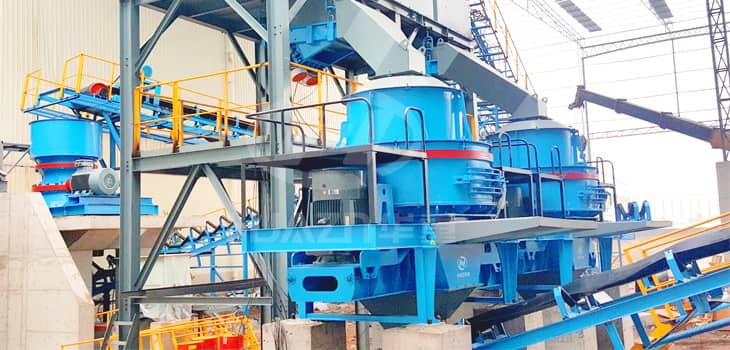 The production fault
1. The machine shakes seriously during production.
2. The machine makes queer noise during production.
3. The current meter is abnormal.
4. The powder increase suddenly during production.
Only by knowing the fault of vertical impact crusher, we can use and maintain the machine well. Luoyang Dahua is specialized in manufacturing various kinds of crusher, including jaw crusher, impact crusher, cone crusher, grinding machine, and other associated equipment. Welcome the old and new customer contact us: [email protected]