What Equipments can be used to crush the Cobble below 30mm?
author:dahua time:2017-12-26
Cobble is the silicate mineral with hard texture, wear-resistance, and stable chemical property. The natural cobble can be processed into sand through crushing, sand making, and screening, which is the important raw material for industrial engineering. It is widely applied in the fields of water conservancy and hydropower, high-grade highway, expressway, railway, bridge, and municipal engineering, and construction mechanism sand production as well as stone shaping.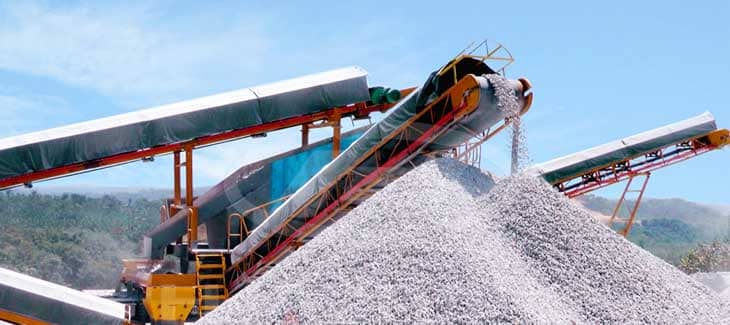 What equipments can be used to crush the cobble below 30mm?
Normally, the materials will be transported to the jaw crusher for coarse crushing, the crushed materials send to the impact crusher or cone crusher through belt conveyor for the secondary fine crushing. And then through vibrating screen, the materials are screened into two parts. One part that meets the feeding granularity of sand making machine will be sent to the sand maker. The other parts are re-sent to the fine crusher. The stones fed into the sand maker are processed into sand, through sand washer (optional) can be processed into finished sand.
Luoyang Dahua is specialized in manufacturing various kinds of crushers, vibrating screen, grinding machine and other associated equipments for 60 years. We are striving to offer optimal solution and provide excellent service. For more information, please contact us: lydhchina@huazn.com