What Kinds of Crushers are used for Large Stone?
author:dahua1 time:2019-07-04
Cost problem and market problem are the most concerned problem for quarry investor. For the market, now our nation are strengthening the infrastructure construction, the high quality stone will occupy the market and easy to be sold. But the cost problem has become the key problem. Crusher machines, i.e. stone crushers are the key of quarry investment.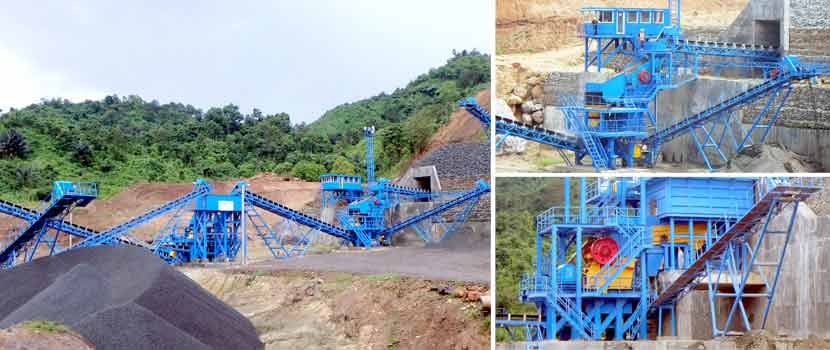 With the technology development, the scale for mining exploiting is increasing, and the crushers are developing on the large-scale orientation. The common used crushers are impact crusher, jaw crusher, cone crusher and hammer crusher, etc. It is recommended jaw crusher, impact crusher and cone crusher for the large-scale quarry plant in crushing aspect; for screening and feeding, vibrating screen, circular vibrating screen and V-belt are the better choice. Each crushing machine in each step configurates reasonably and flexibly according to the site condition, output and materials properties. At the same time, together with the advanced electric control system, it ensures the entire process discharging smoothly, running stably, and operating easily.
Process flow of stone production line are as follows: The massive stone are fed into jaw crusher through feeder for primary crushing, the produced coarse materials are delivered into impact crusher or cone crusher through belt for further crushing to get fine materials. And then, the fine materials are classified into different grade of stones by vibrating screen, the non-qualified stones are fed back to impact crusher to crush again, forming closed circuit in manifold cycles. The qualified stones are delivered to the finished products pile. Moreover, we can equip the dust removing device to protect environment.