What kind of Stone is needed for Sand Making Machine?
author:dahua1 time:2020-01-08
According to the market economy, the demand for sand and stone in the market has increased, and the advent of machine-made sand has met the current market demand. Today, most sands used in many industries are machined sands. Various stones are crushed to make sand through an artificial sand production line to obtain sands having different particle sizes. The grain shape is excellent and the texture is uniform. Currently, the price of sand on the market is per ton. Based on 80-120 yuan, the cost of one ton of stone is about 20 yuan, excluding labor costs, hydropower costs, construction site costs, etc. The profit per ton of sand is 30-50 yuan, and the market utilization rate is increasing Machine sand is also on the market. The project still has great demand. The choice of stone and sandstone projects as investment prospects is broad.
What kind of stones can be made into sand?
Sand-making stones are actually very common, such as river pebble, limestone, granite, basalt, dolomite, etc. These stones have a large storage capacity in nature, are easy to mine, are cheap, and reduce user investment costs. Slag, tailings and other industrial wastes can also be used in the production of artificial sand to realize the conversion of wastes into treasures and save resources.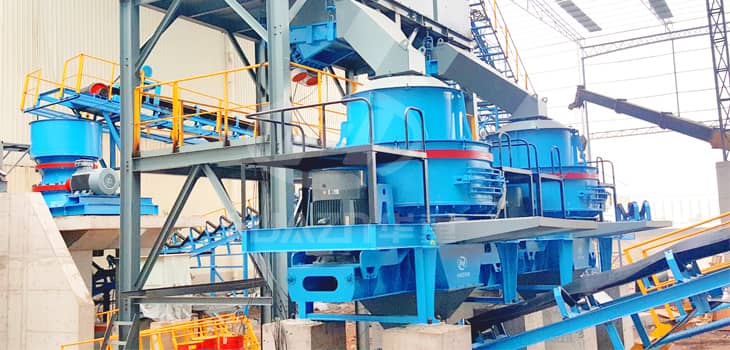 How much does it cost to make sand with stones?
This equipment is very important for sanding stones. In addition to performing the procedures in the early stages, it is also important to procure production line equipment in the later stages. The price of production line equipment will affect the cost of sand making. Can use crushing, sand making machine: jaw crusher, impact crusher (soft material), cone crusher (hard material), hammer crusher, roller crusher, efficient fine crusher, manufacturing sand machine and so on. And auxiliary equipment: belt conveyor, vibrating feeder, vibrating screen, etc. Different user needs, different requirements for manufactured products, and different production line configurations will result in different costs.
Equipped with stone sand making equipment, Luoyang Dahua is a good choice.
Invest in making sand with stones and hope to configure an economic and reasonable sand production line. According to the user's needs, a reasonable production plan is configured. In order to effectively solve the user's production problems, one-on-one guidance of production, free installation and commissioning equipment to help users get rich. Click on the online consultation, professionals will serve you; Luoyang Dahua looks forward to your visit.